I can see this beautiful mountain range from my apartment and have been longing to get to the top. The high heat of the Phoenix, Arizona summers halted me, but patience paid off and a perfect January day served as the best for hiking Camelback Mountain!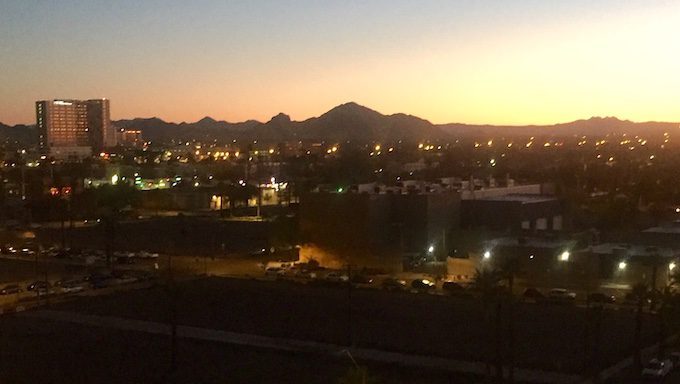 As with any hike, make sure you are supplied with plenty of water, sunscreen and fuel (food). This one definitely requires a good pair of running shoes, not the old pair you have that you don't care if they get dirty, because odds are the soles are totally worn out. You need good traction for Camelback Mountain! There are two trails to choose from. We did the Echo Canyon trail, the more direct steeper route. There is also a Cholla trail that takes longer to complete, but may be easier.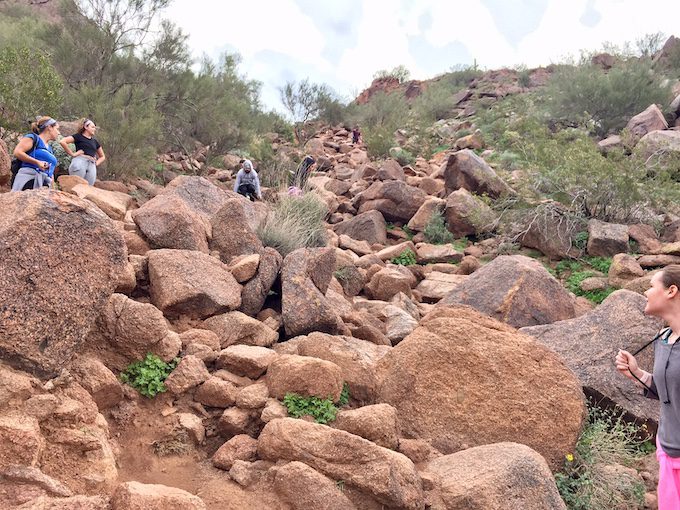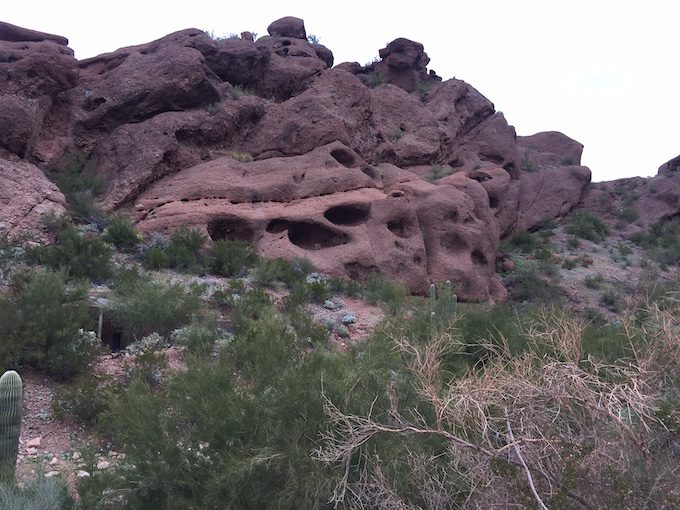 There are plenty of places to pull off and rest, and also great pay off views along the way. If you are not able to make it to the top you will still have a great experience. All the rocks you climb make you feel like a total badass adventurer! Plus, there's just something about the crunch of gravel ground and mountain air that really does it for me.