For those of you that follow our adventures across social media platforms, you might have guessed that I was fortunate enough to spend April exploring Switzerland. Those are adventures that I will be sharing in the weeks and months ahead. And while I love Vancouver in the summertime, I have been missing my adventures Switzerland, especially with the Fête des Vignerons in full swing in Vevey, Switzerland. So when I learned that the Vancouver Swiss National Day Celebration was open to the public, I thought why not escape to Switzerland for the day, with less than an hours drive to the celebrations at Swiss Mountain Range Association Chalet.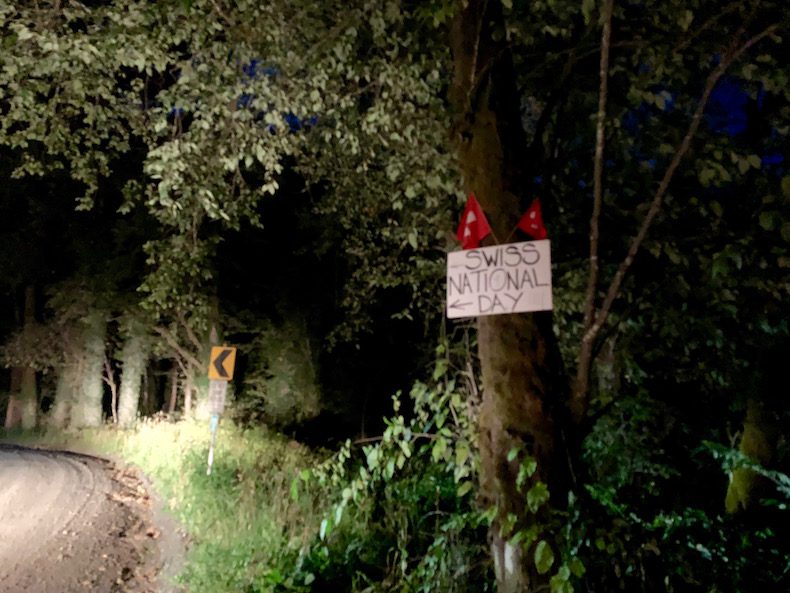 Only the Swiss would go from untamed wilderness, to beautifully manicured lawns and somewhat tamed and managed wilderness, surrounding the Swiss Mountain Range Association Chalet – something that had both myself and my friend, Juliana, smiling.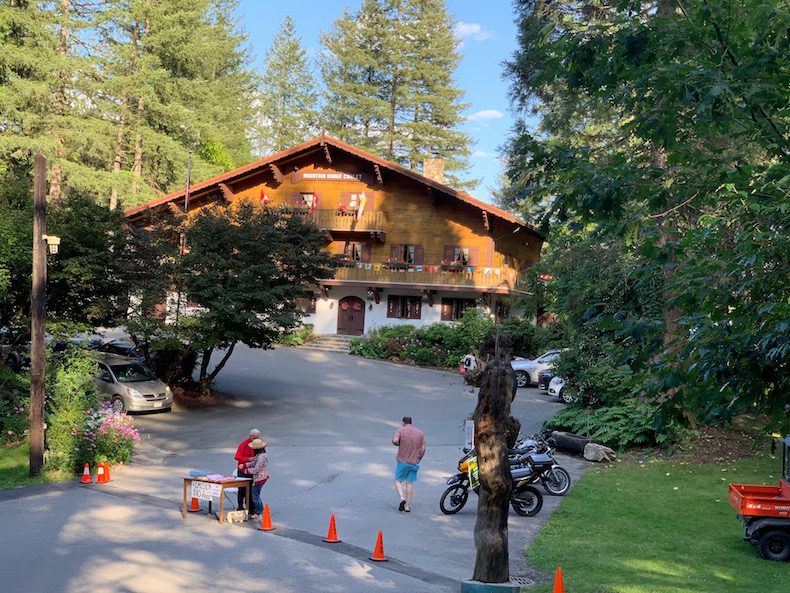 Swiss National Day – the details
For those of you, who like me, are not familiar with Swiss National Day, here is what I've learned about it:
Names
Schweizer Bundesfeier (in German),
Fête Nationale Suisse (in French),
Festa Nazionale Svizzera (in Italian), and
Fiasta naziunala Svizra (in Romansh)
When?
August 1st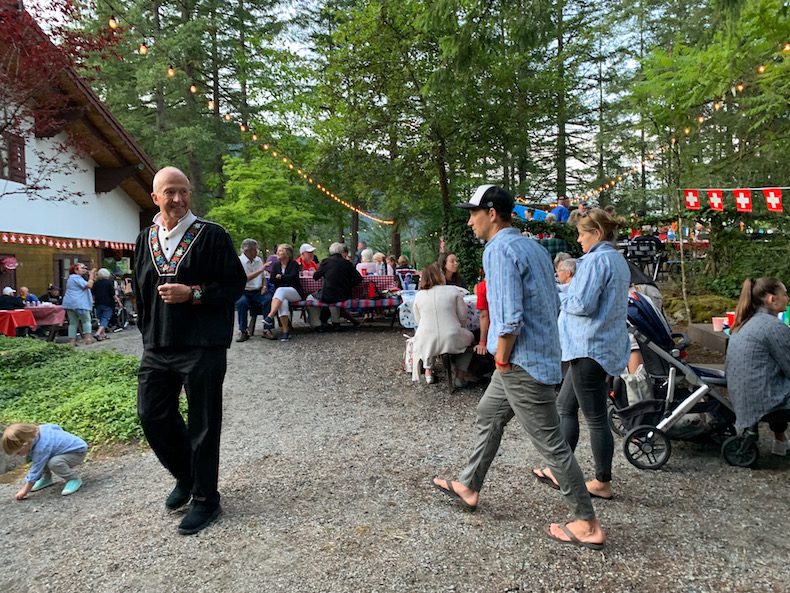 What?
Swiss National Day is a celebration of the Swiss Confederation, which begun with the signing of the Federal Charter of 1291 in early August of that year, at Rütli meadow on the shore of Lake Lucerne in the canton of Uri. This Federal Charter was signed by three cantons* – Uri, Unterwalden, and Schwyz – who had agreed to stand together to create an alliance, swearing eternal allegiance to one another, with the promise of mutual help and assistance. This alliance was catalyzed by the Habsburgs moves to strengthen their position in the strategic areas leading to the Gotthard Pass at the time. It was around this alliance that the Switzerland we know today was created, with the first Swiss National Day Celebration in 1891, after the Federal Charter was rediscovered in 1758 in the Schwyz archives. By 1899, this became an annual celebration and a national public holiday as of August 1st, 1994.
*A Canton is like a Canadian Province or US State. Today there are 26 cantons in Switzerland. Each canton has it's own local government with its own constitution, legislature, executive, police, and courts. The Swiss Federal Constitution declares the cantons to be sovereign to the extent that their sovereignty is not limited by federal law. The Confederation itself is in-charge of the armed forces, currency, the postal service, telecommunications, immigration into and emigration from the country, granting asylum, conducting foreign relations with sovereign states, civil and criminal law, weights and measures, and customs duties; and the cantons must abide by Confederations laws and decisions in such areas.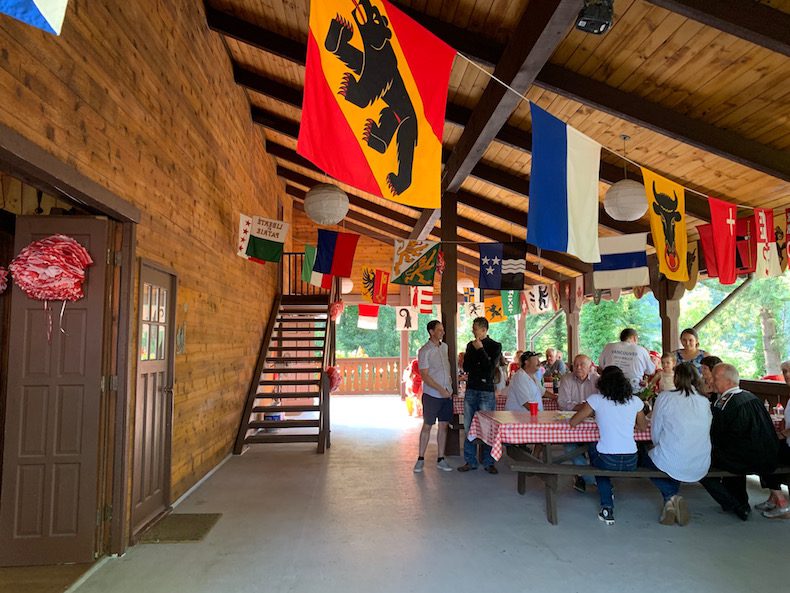 How?
Swiss National Day in Switzerland is celebrated with a National Public Holiday, that includes celebrations in the communities. Aside from a broadcast speech from the President of the Swiss Confederation, all other festivities are community driven and can include: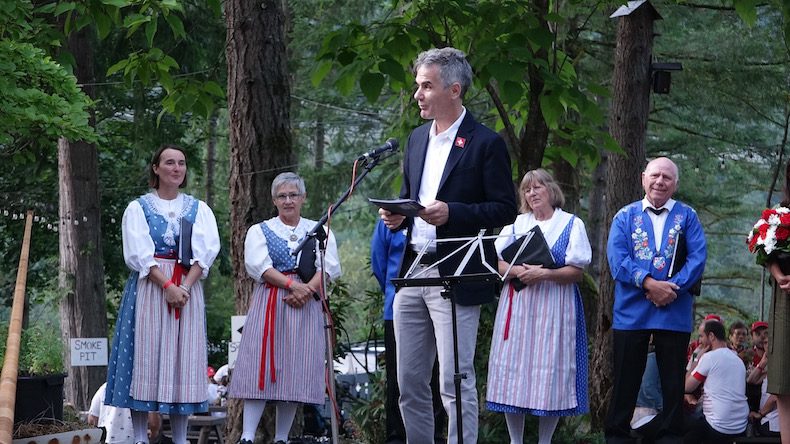 presentations by public figures from political or cultural life,
concerts and choirs,
gymnastic and dance performances,
the community singing of the national anthem,
fireworks,
bonfires in elevated spots to represent the expulsion of foreign bailiffs in the fourteenth century (as that is how the news would have been spread at the time),
children carrying lighted paper lanterns through the streets at night (called a lampionumzug),
public and private buildings decorated with national, cantonal, and community flags, and
enjoying special bread rolls from the bakery with a small Swiss flag on top.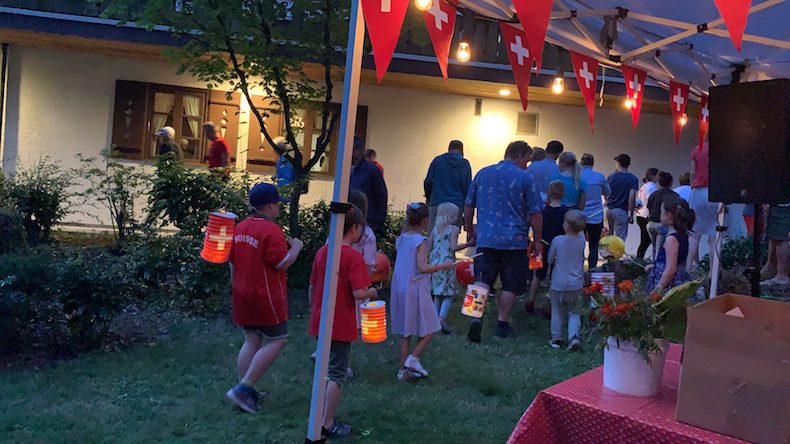 Swiss National Day Events
In Switzerland
If you are fortunate enough to be Switzerland this Schweizer Bundesfeier / Fête Nationale Suisse / Festa Nazionale Svizzera / Fiasta naziunala Svizra, you can find Swiss National Day events across the country on Swiss Tourism's website:
In Vancouver
As you will likely have gathered from the beginning of this post, Vancouver's Swiss community celebrated Swiss National Day early this year, this past Saturday. It was a fun and welcoming day for both those of Swiss ancestry and for others in the community who wanted to join in the Swiss celebration and learn a little more about Swiss culture – all were welcome.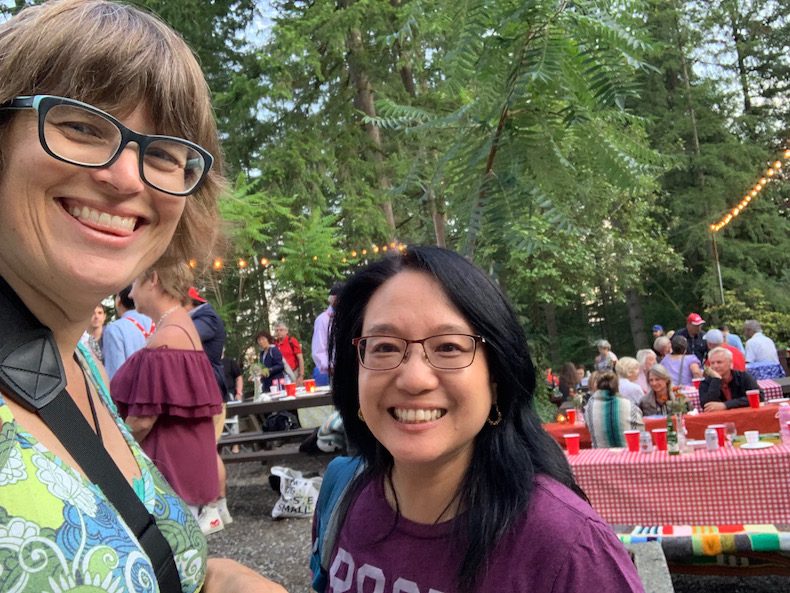 Now, while I had previously met a few friendly faces from the Swiss Consulate General of Vancouver, it would not have mattered if we knew no one, as everyone was open and happy to talk and share. My friend Juliana and I enjoyed a lovely evening of music from the Vancouver Swiss Choir and the S-Bahn Band, amusing children's competitions, and a lampionumzug.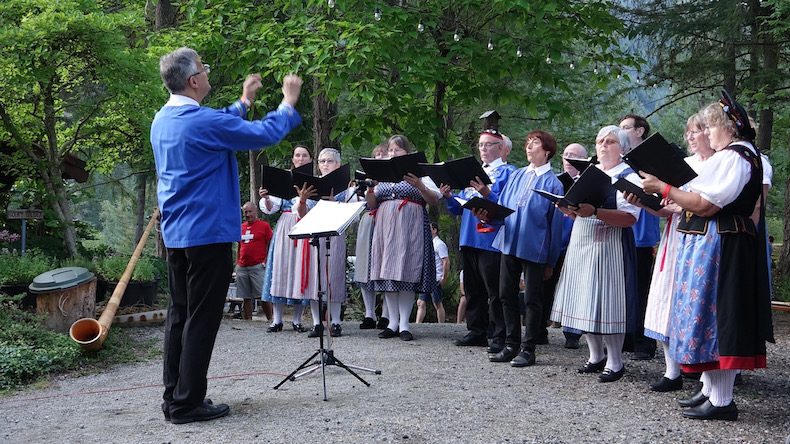 There was also sausages, beer, wine, and cider, although sadly not local to Switzerland. Happily though, in lieu of that, the event did support local BC brewers and cideries.
While it will be sad to see Pascal and Elena Bornoz leave Vancouver, it was a pleasure to be present as Pascal gave his last official public speech as the Consul General of Switzerland in Vancouver.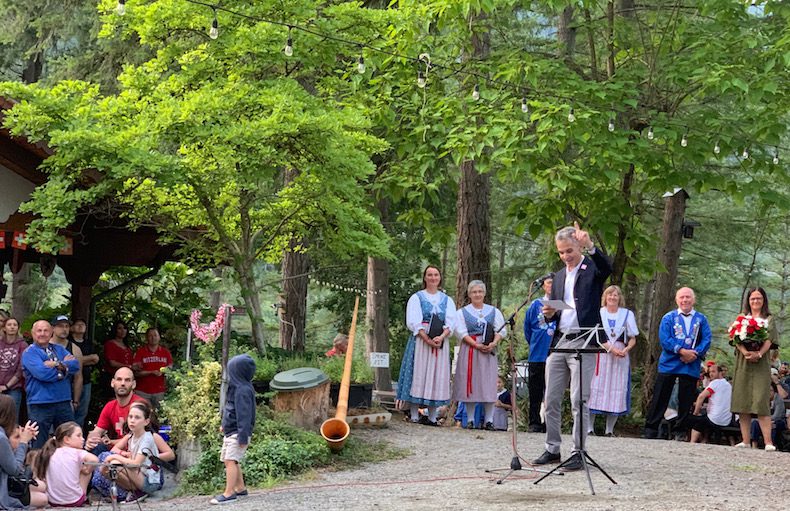 So lovely to have shared in the day and learned a bit more about Swiss culture.
Elsewhere in Canada
While you may have missed the Swiss National Day festivities for 2019 in Vancouver and Edmonton, you still might be lucky enough to catch them in other parts of Canada. Here is a list of Swiss National Day events that we have found across Canada:
Celebrating TODAY (Sunday July 28th, 2019)
Celebrating Thursday August 1st, 2019
Celebrating Saturday August 3rd, 2019

Saskatoon, SK (The Legends Centre in Warman, SK, send an email to vancouver[at]eda.admin.ch for more information.)
Celebrating Sunday August 4th, 2019

Victoria, BC (2:30 pm at Centennial Park, send an email to vancouver[at]eda.admin.ch for more information)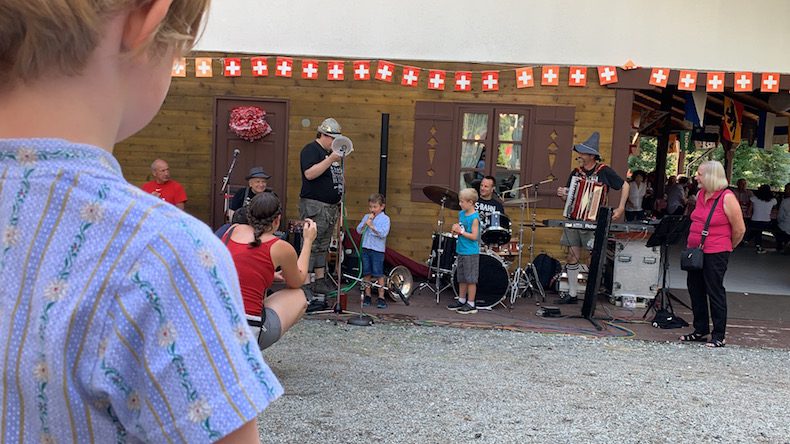 If you know of other Swiss National Day Events in Canada, then please share them in the comments below. We'd also love to hear about your favourite things to do or eat on Swiss National Day, or more generally the things that you love about Switzerland.
And with that, I am off to enjoy a bar of Swiss chocolate that I have stashed for an occasion such as this.
Adieu / Au revoir / Ciao / Bun ans vair!