Connemara is a savage beauty … wild mountainous country … magnificent in every way.

Oscar Wilde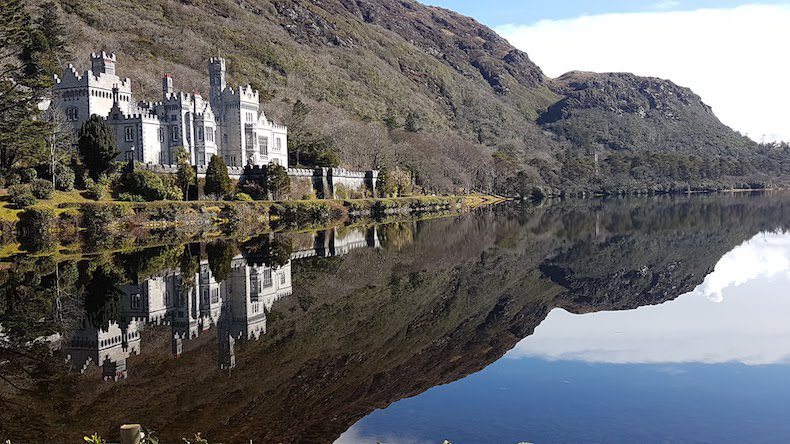 Connemara Ireland Castles
While Oscar Wilde spoke of Connemara, Ireland's natural splendours, Connemara, Ireland's castles could similarly be describe as savage beauty, wild and magnificent in every way. Connemara is home to many such castles, a few of which can be found listed here: 10 Captivating Castles in Connemara. Continue reading below for Jacqueline Swartz's experience visiting two Connemara Ireland castles – Abbeyglen Castle and Kylemore Abbey.
Abbeyglen Castle Hotel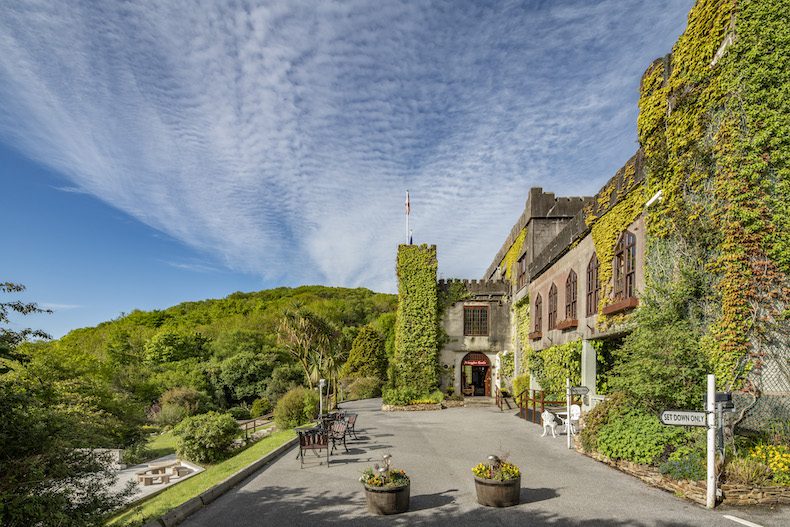 From Dan O'Hara's hut at the Connemara Heritage & History Centre, it's only eight and a half kilometres to Abbeyglen Castle Hotel. Built in 1814, the castle was sold and became a respite for homeless children during the famine of 1845-49. But that sad past ended long ago, and now the castle is an impressive, five-star country hotel. Check in at the wood-panelled lobby studded with portraits and leather armchairs, and you will be offered tea and scones; in the evening, there will be a glass of sparkling wine.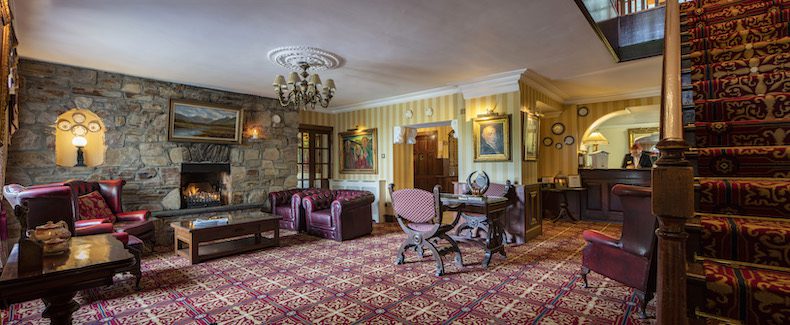 My spacious room had a fireplace and a clawfoot bathtub with a view of the gardens. In the restaurant, the expertly prepared food is traditional – salmon, Connemara lamb, and a dessert table with more than anyone could desire. After dinner, there was music. Someone was playing the piano, a guitarist tuned up, and then people began to sing. You can't really order up this kind of warm communal exuberance. It is what the Irish call craic.
Kylemore Abbey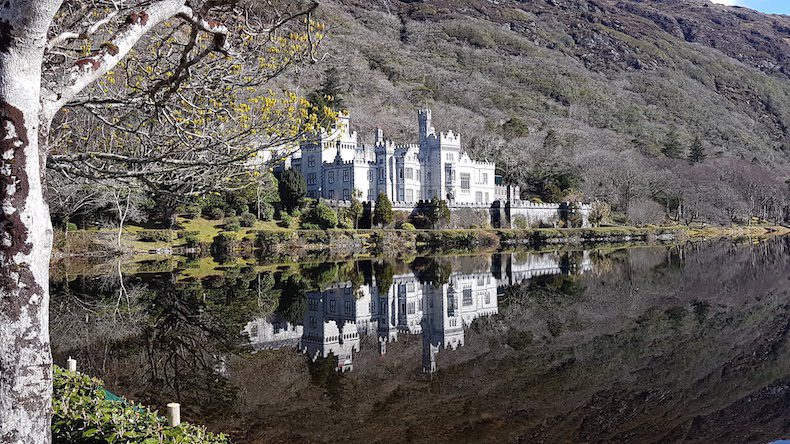 Next, the breathtaking site of Kylemore Abbey, its serene beauty mirrored in the lake in front. And this being Ireland, there's a story here with multiple chapters. In 1867, Mitchell Henry, a British heir and eye surgeon, laid the foundation of Kylemore Castle as a token of love for his Irish wife, Margaret. But in 1874, Margaret, a mother of nine at 45, was taken ill during a trip to Egypt and died, and Mitchell never recovered from his grief. He sold the estate in 1902 to the ninth duke of Manchester, who gambled away his fortune. Then, in 1920, the castle became an Abbey to house Benedictine nuns from Ypres, Belgium. They started a school for girls, which lasted until 2010.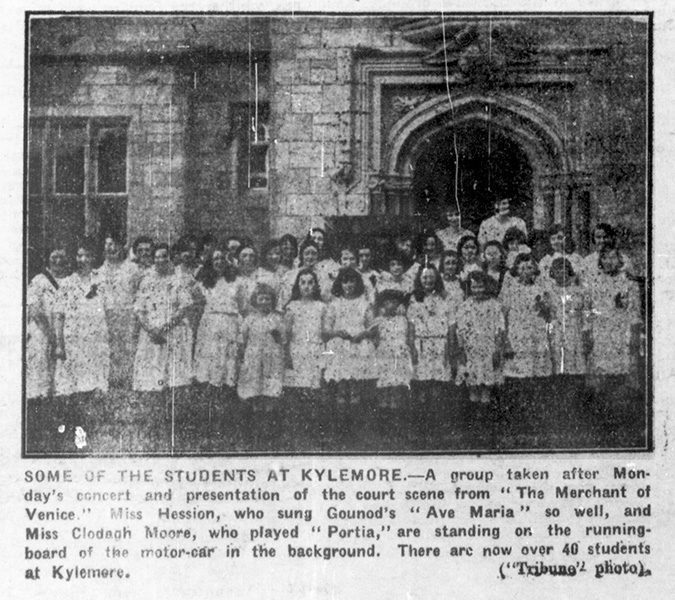 Today, the Abbey receives visitors in its great rooms and its spectacular grounds. There are audio-visual displays in the drawing room, library and dining room. And it's a short walk to the church Mitchell Henry built for Martha and the mausoleum where they both rest.
The Abbey's Victorian walled gardens, which cover six acres, are a must-see. In the early years they produced vegetables and fruits such as melons and grapes that were unknown to the locals. After decades of neglect they were restored by the Benedictine nuns, and today the beds of vegetables, herbs, fruit trees and flowers have won awards and are compared to London's Key Gardens.
For those who are ready for lunch, Mitchell's Café serves soups, salads, mains and delectable desserts. Of course there are top notch scones. (It seemed that I could go only go a few hours without coming across a delectable scone.)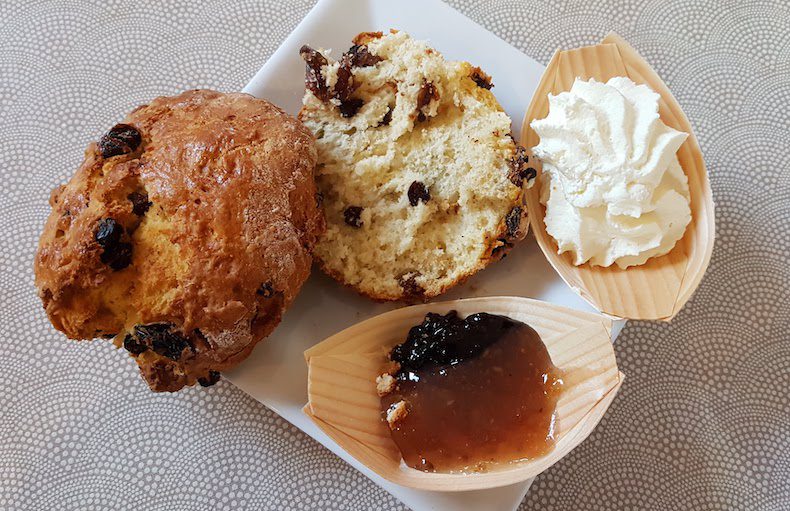 The nuns who still live at Kylemore produce preserves, chocolates and other goodies sold at the gift shop.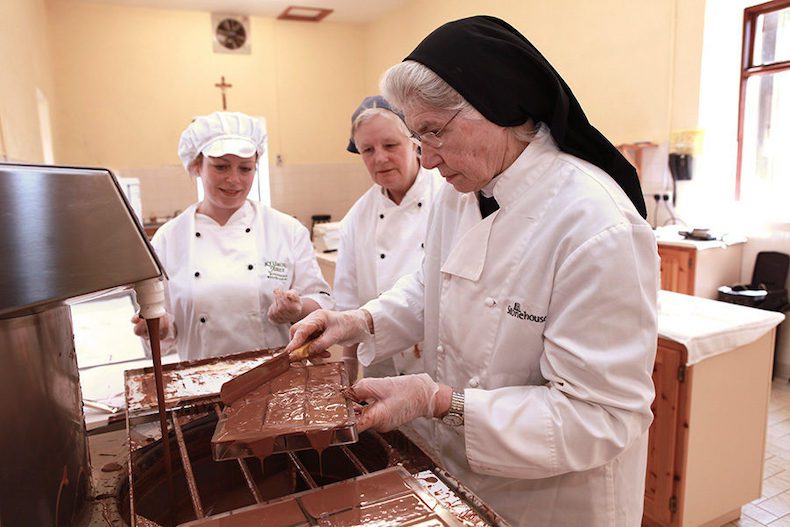 ---
More Irish Adventures
Tune in to Jacqueline's other adventures in Ireland, Exploring the Wild Atlantic Way and with an Epic Visit to Dublin.
---
Have You Visited a Castle?
Have you visited a castle – in Connemara, elsewhere in Ireland, or somewhere else around the world? We'd love to hear about the experience. Share your castle tales with us in the comments below.
---
Planning a visit to Connemara, Ireland? Pin this post, so you don't forget to take in an Irish castle or two.