Join me and my son on our first Mexican Riviera Cruise! Catch up on the adventure so far with us Setting Sail, and Departing Los Angeles, Spending a Day Visiting Cabo San Lucas and Exploring El Centro in Mazatlán.
The next day we arrived at our last port, Puerto Vallarta. The first thing we noticed was that it was more like a large city, rather than the small town feel of our other ports.
The Malecon boardwalk here was several miles away, so we decided to get there by bus. That was a bit of an adventure, as none of the buses had clear signage, and the bus itself was quite old-fashioned with its long stick shift and worn looking interior. It was very cheap transport though, and we enjoyed feeling like locals as we rode down the busy streets, looking at all the hotels, stores, and apartment buildings along the way.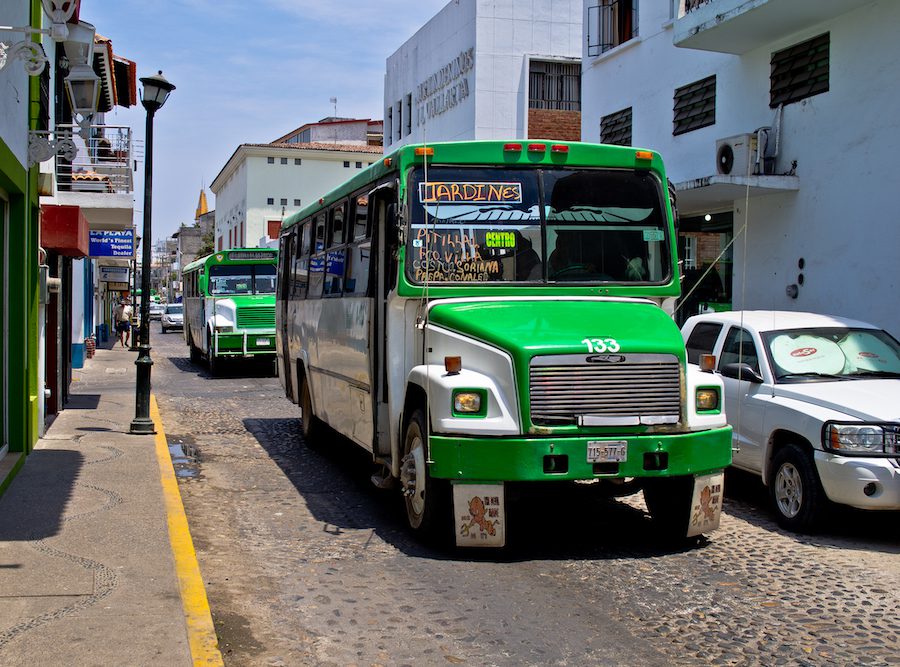 Getting off at one end of the Malecon, we headed for the beach and some fun in the water. As we worked up a thirst, we parked ourselves in the prime spot of a large open-air bar, ordered our usual "dos cervesas, por favor", and happily enjoyed the music and the view.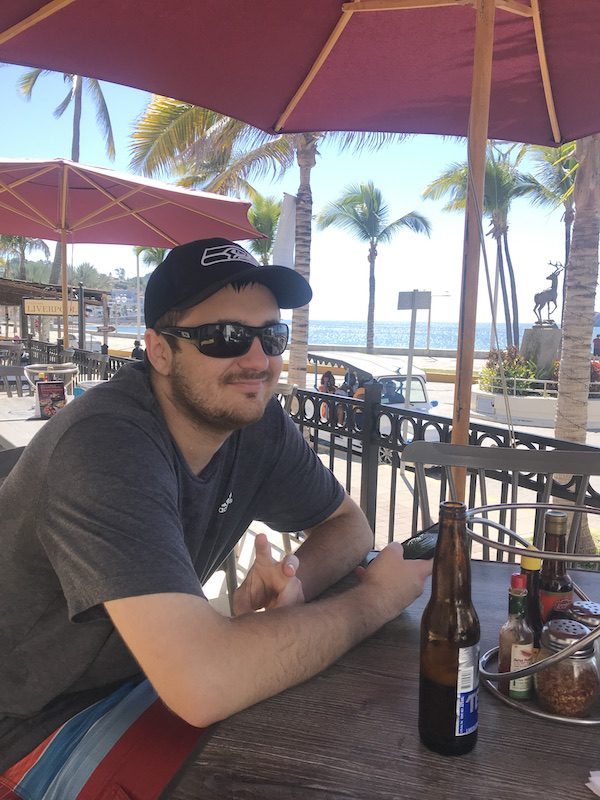 From there we strolled the length of the 12 blocks long boardwalk, taking photos and browsing at the unusual art displays along the way. At one point, my son went for another dip at a beach further down the Malecon, while I enjoyed the beautiful ocean view and people watching.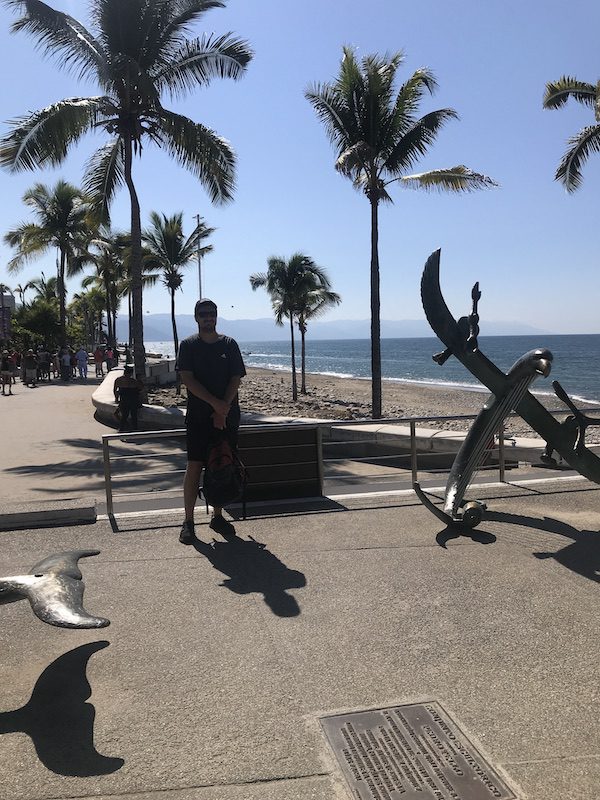 We then found the bus stop for our return trip and made our way onto a much more crowded bus than the earlier one. Arriving safely back at the cruise terminal we ended our time ashore by browsing in the market area at the dock and trying out a variety of absolutely delectable tequila samples.
Tips for taking the bus in Puerto Vallarta:
Be prepared to ask the driver if they are going where you want, as signage is not clear.
There is no bell to ring to signal when you want to exit; simply wait at the rear exit door.
---
Back at Sea
Our final two days at sea gave us lots of time to relax and reflect on our adventures. We lounged away the days, suntanning and looking out at the ocean waves. For fun and exercise we swam, used the gym, walked the outdoor track, went mini-golfing, and tried out boogie boarding. Well, for that last one I was happy to just watch, video, and cheer my son on, as he rode a boogie board on the rushing waters of the surf-simulator Flow Rider.
On our cruise we had a lot of fun adventures, met a lot of interesting people, saw a lot of entertaining shows, ate a lot of delicious food, and had a lot of laughs.
Beaches, boardwalks, boogie boards, and beers may have been some of the highlights of our cruise, but we have a whole lot of great memories from this trip that will last a lifetime!
---
What Do You Enjoy Doing in Puerto Vallarta?
We'd love to hear about your experiences in Puerto Vallarta in the comments below. As our visit was limited to the cruise schedule, we'd love some ideas of things to do, see and eat when we return for a longer visit.