Join me and my son on our first Mexican Riviera Cruise! Catch up on the adventure so far with us Setting Sail, and Departing Los Angeles and Spending a Day Visiting Cabo San Lucas.
The next day we docked in Mazatlán, which turned out to be our absolute favourite port. I had researched some fun things to see and do, and our day flowed smoothly as we went from one activity to the next.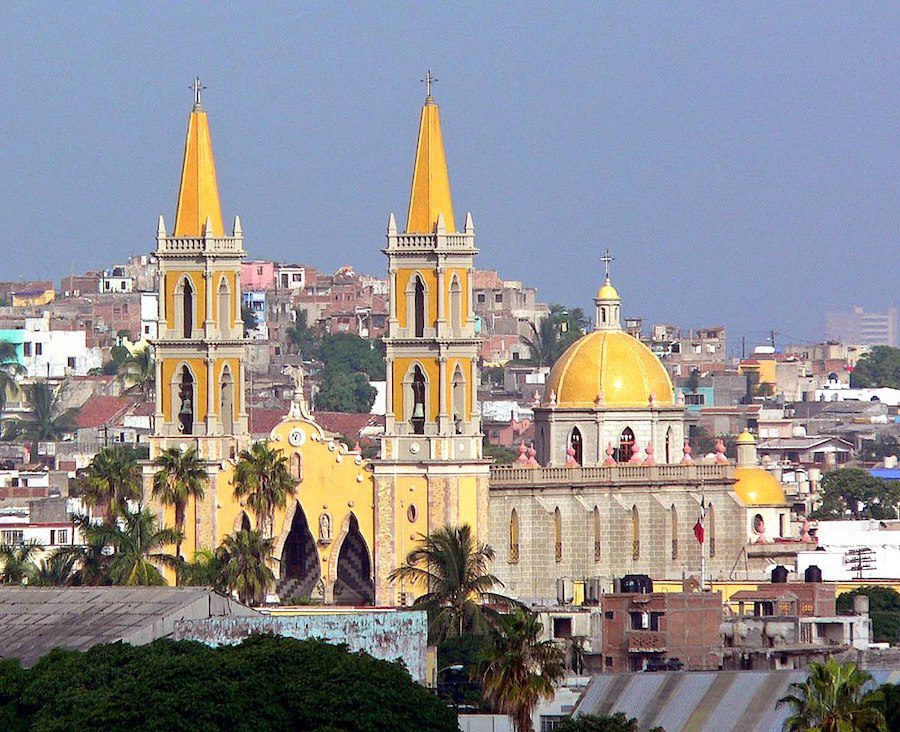 To begin, we followed the clever "blue line" on the short walk from the cruise ship terminal to the El Centro (Old Town), and we felt extra safe as we passed policemen standing on many street corners. Arriving at the lovely town square, we stopped to watch a trio of talented masked native dancers and have a brief rest in the shade.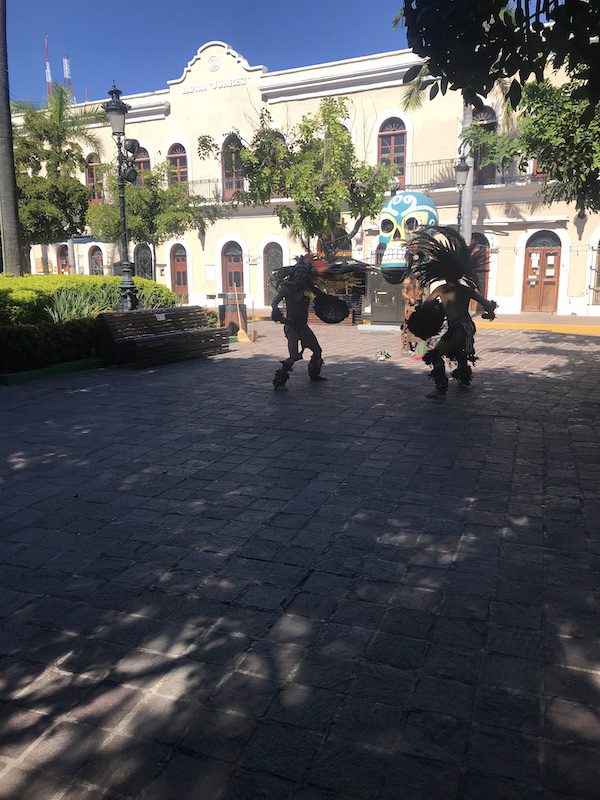 Towering nearby was the majestic historic cathedral I had read about, Cathedral Basilica of the Immaculate Conception, and as we made our way quietly inside we gazed in awe at the incredibly ornate interior and listened to the most beautiful singing from a choir.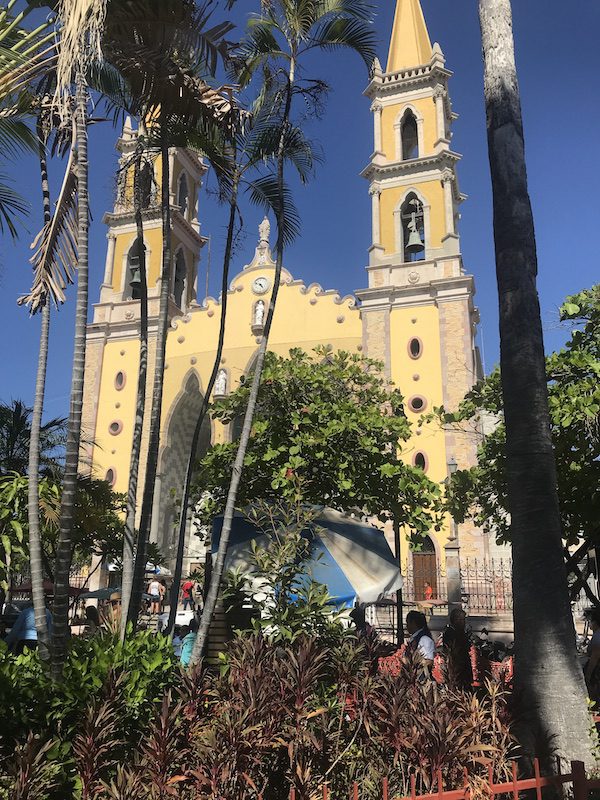 Now feeling quite at peace, we walked a short ways to Mercado Pino Suarez, a huge indoor/outdoor public market. The noisy bustling atmosphere and rows and rows of vendors were a sharp contrast to the serenity of the cathedral, but we enjoyed browsing for awhile at Mexican goods ranging from jewellery and clothing to fresh produce and tequila.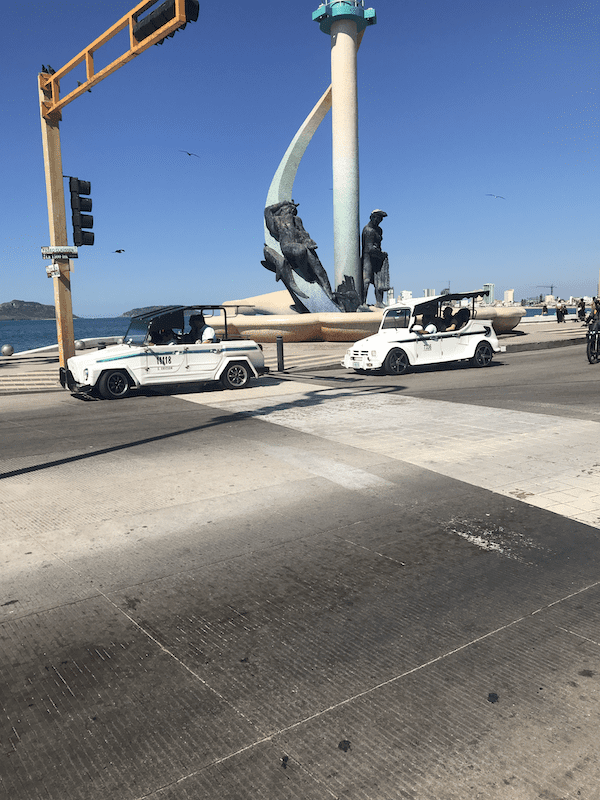 Walking out of the market, we hopped into a pulmonia, a cute little open-air taxi that I had been looking forward to trying. What a fun ride that was, as for a few pesos our driver zipped us down by the Malecon (the boardwalk), along El Norte beach, and ended at El Clavadista. There we watched the most breath-taking cliff divers plunging into the water mere feet away from huge jagged rocks.
Still amazed by what we had just seen, we strolled a little further down the boardwalk to another beach. As the weather was particularly hot this day, we couldn't wait to get into the water. After a refreshing swim, we cooled down further with a couple of nice cold beers at a lovely patio bar.
As we exited, seemingly on cue to cap off this wonderful day, another pulmonia was waiting right there. We hopped in, and as if matching our jubilant mood, the driver cranked up the music and we sped along in our weird little 'golf cart' laughing and singing along.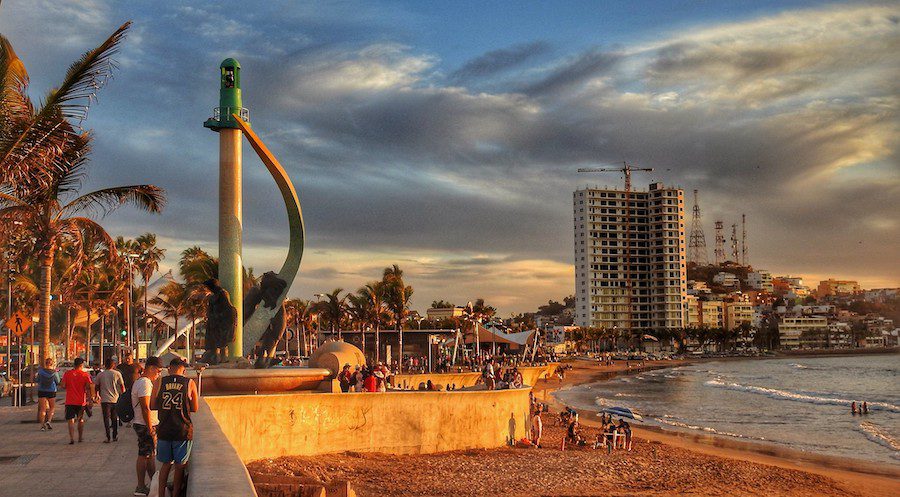 Tips for Mazatlan:
Take a pulmonia for a fun mode of transport, and negotiate the fare with the driver.
Be able to quickly calculate pesos to US$ and vice versa.
Plan a detailed route ahead of time, and use Google Maps offline to follow the route.
Try to see the amazing El Clavadista cliff divers, but check on times as they are limited.
---
Disembark with us at:
---
What Do You Enjoy Doing in Mazatlán?
We'd love to hear about your experiences in Mazatlán in the comments below. As our visit was limited to the cruise schedule, we'd love some ideas of things to do, see and eat when we return for a longer visit.