Beaches, boardwalks, boogie boards, beers… just a few of the highlights of our recent Mexican Riviera cruise!
Departing from Los Angeles, our cruise ship took us to the ports of Cabo San Lucas, Mazatlan, and Puerto Vallarta. Join me in this Mexican Riviera Cruise four part series, as I share a few of the adventures my son and I enjoyed at the ports we visited and on the ship itself.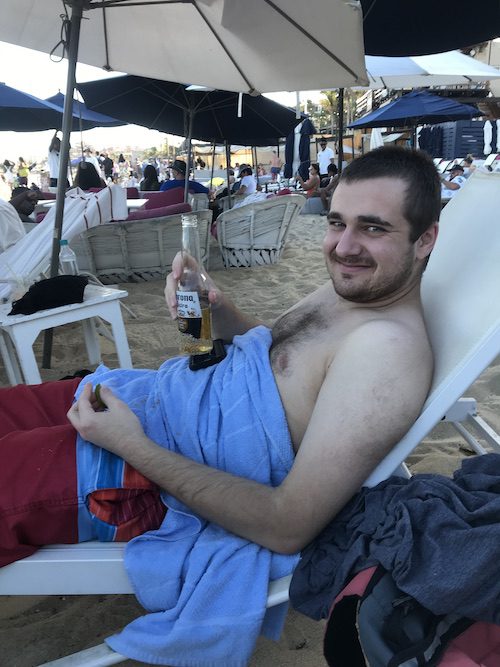 It was a long-awaited and much-needed break for both my son and me. He is in his 20's and I am… well, let's just say a fair bit older than that, but our trip was just the right mix of activities and relaxation for both of us.
Beaches were by far the biggest highlight for us, as we swam, waded, floated, strolled, and lounged our way down the Pacific coast.
---
Los Angeles, Our Port of Departure
In Los Angeles, we visited Santa Monica Beach. Here the tranquil waves of the ocean are in contrast with the vibrant, trendy pier which juts out into the Pacific for what seems like a mile. Bustling with eateries, shopping kiosks, music, and entertainment, the pier has something for everyone. We ate fish 'n chips, watched buskers perform their magic, swayed to the beat of music groups, and browsed the souvenir stands.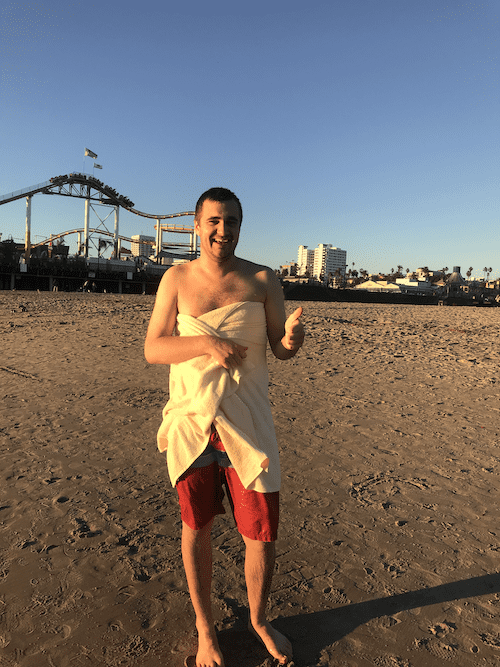 Making our way down to the beach, we enjoyed a refreshing dip and a romp in the waves, followed by a relaxing rest on the warm sand. As we ended our day with a final stroll down the pier, we were treated to the most amazing sunset. We had not intended to stay until dark, but we were ultimately so glad that we had.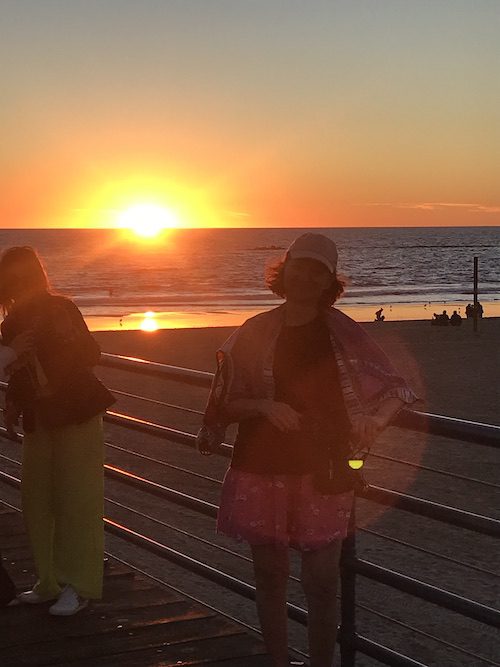 As we watched Mother Nature's incredible light show, we belted out some lines from a well-known Sheryl Crow song (that had been in my head all day)… but with a couple of changed lyrics…
All I wanna do

Is have some fun,

Until the sun goes down

Over Santa Monica Boulevard….
Tips for taking LA Transit
Here are a few tips from what we learned from taking LA Transit:
It is an easy bus ride on the #3 Santa Monica from the Hilton LAX Hotel to the pier.
Reduced bus fare for seniors.
Try to delay returning to the hotel until after rush hour has passed.
Taking the bus is a great way to see the diverse mix of eclectic residents in LA.
---
Setting Sail!
The next day our check-in to board our cruise ship was seamless and then it was smooth sailing as we began our journey. Fabulous food, endless entertainment, long soaks in hot tubs, and plenty of lounging pool-side filled those first two days at sea.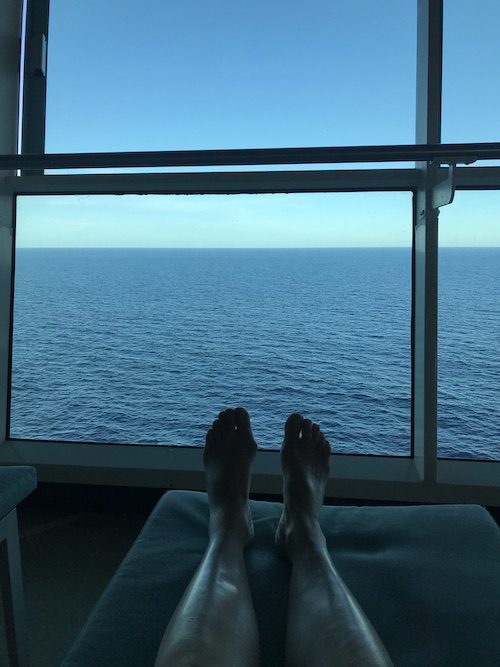 ---
Sail Away with Us On the Rest of Our Mexican Riviera Cruise
Disembark with us at:
---
What Do You Enjoy Doing in Los Angeles?
We'd love to hear about your experiences in Los Angeles in the comments below. What do you like to do, see and eat when visiting the City of Angels?