Join me as I play with the flavours, local produce and culinary products of Nova Scotia in my cooking, beginning with those foraged for in Baie Sainte-Marie on Nova Scotia's Acadian Shores. In this first recipe in this series, we will be making Corberrie Baie Sainte-Marie Scallops, which have me wanting to plan a return trip to Nova Scotia, just so I can make more with the freshest of ingredients from Comeau's Farm Market. As my niece would say, "Yummy, yummy in my tummy!"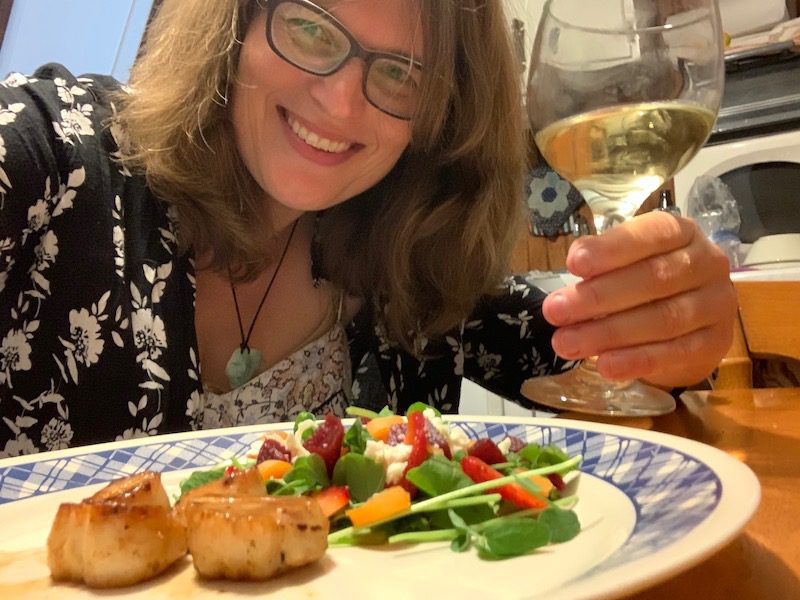 ---
One of my great loves in travel is to experience culture through the food of a place. While yes, this means I love to indulge in tasting it, the greatest love for me is in creating it and understanding the story behind a dish, the history of it, and how to play with and mix the local ingredients at hand. This is in fact a big part of the impetus behind our Culture Travels Podcast. Really, who doesn't love a good kitchen party. Forever one of my favourite ways of spending time with friends and gaining greater understanding for what shapes them.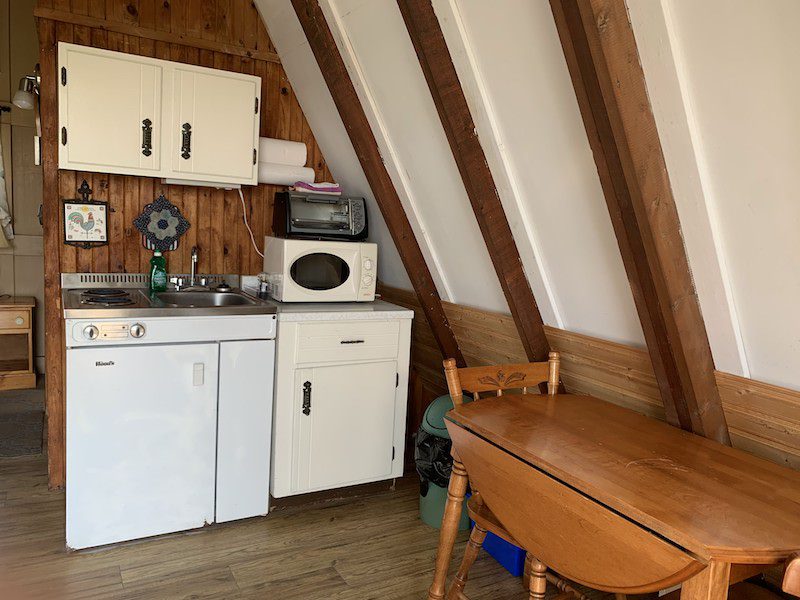 So when I found myself with a little cottage complete with a kitchenette for a week in Baie Sainte-Marie, Nova Scotia, the first thing I did was head to Comeau's Farm Market to excite and delight myself by picking up local produce to cook with. Delight and excite it did! I find myself even now smiling and salivating at the thought of visiting Comeau's.
Comeau's Farm Market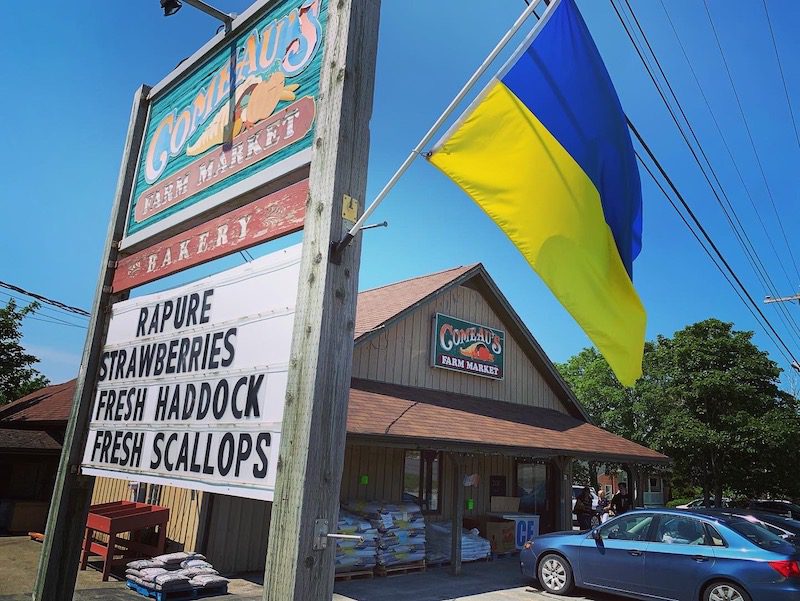 For those of you who have yet to experience the joy that is Comeau's Farm Market to the culinary inclined, it is a family run farmer's market serving Digby County, sharing fresh fruit and vegetables from their family farm, as well as other locally sourced homemade goods, including fresh seafood! To my great delight, among the homemade goodies on offer was the Acadian specialty rappie pie – both chicken and clam – I chose clam, along with super fresh seafood and smoked fish. As you can see from my two hauls below, I happily decided to sample a mixture of rappie pie, fresh local seafood, smoked fish, farm fresh fruit and vegetables, homemade preserves, and the local non-alcoholic cider. I had to go back twice, in order to try the homemade fricot (the Acadian version of chicken soup), which is only available hot from the kitchen on certain days of the week.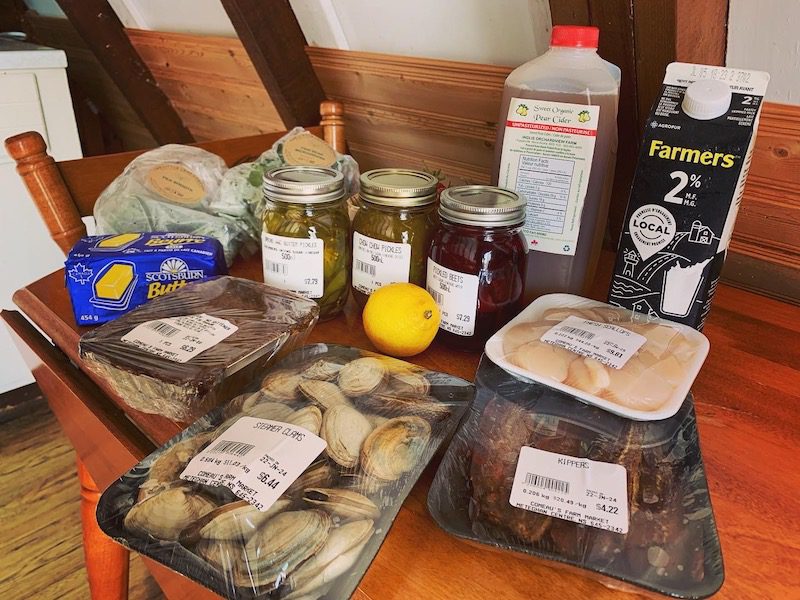 ---
Corberrie Baie Sainte-Marie Scallops
My first and favourite cooking experiment from my Comeau's Farm Market haul was what I have fondly decided to coin Corberrie Baie Sainte-Marie Scallops. Follow along below for the Corberrie Baie Sainte-Marie Scallop recipe.
Corberrie Baie Sainte-Marie Scallop Recipe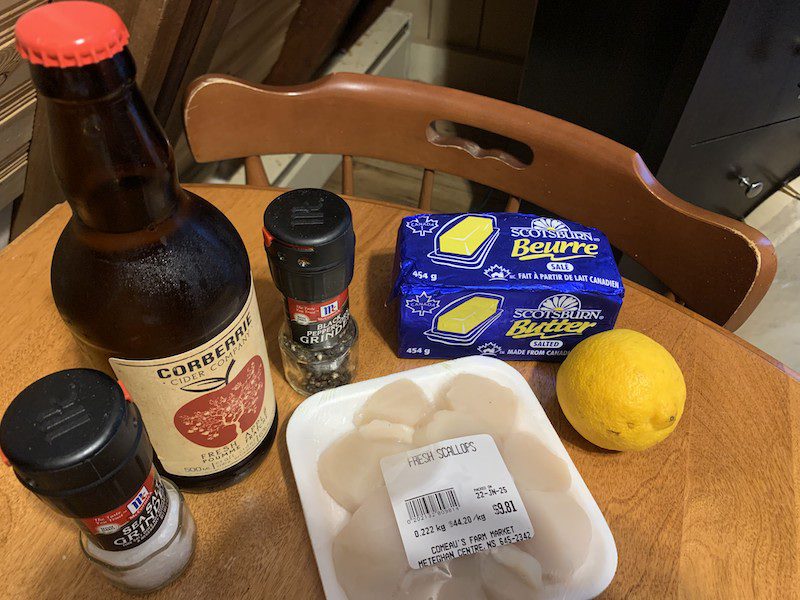 Ingredients
fresh shucked scallops
salt
pepper
butter
lemon juice
Corberrie's apple cider
Step-by-Step Instructions
Rinse scallops with fresh water.
Place scallops on a plate, and lightly season with salt and pepper.
Melt a tablespoon or two of butter in a skillet, over a medium heat.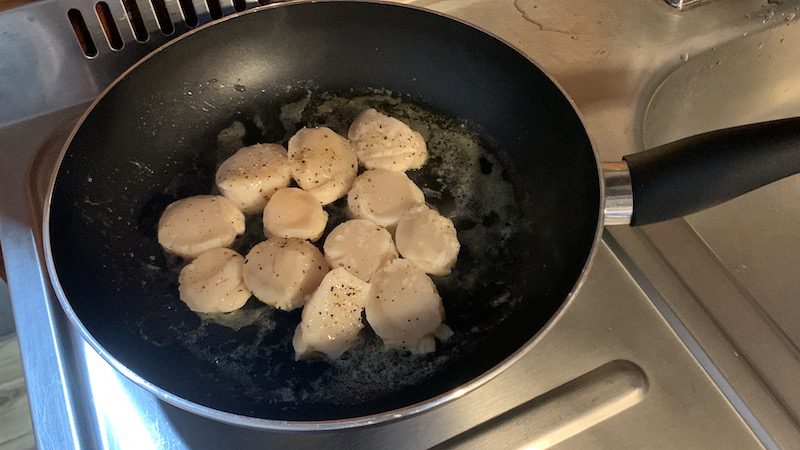 Place scallops in the skillet, sautéing until scallops are golden brown on each side.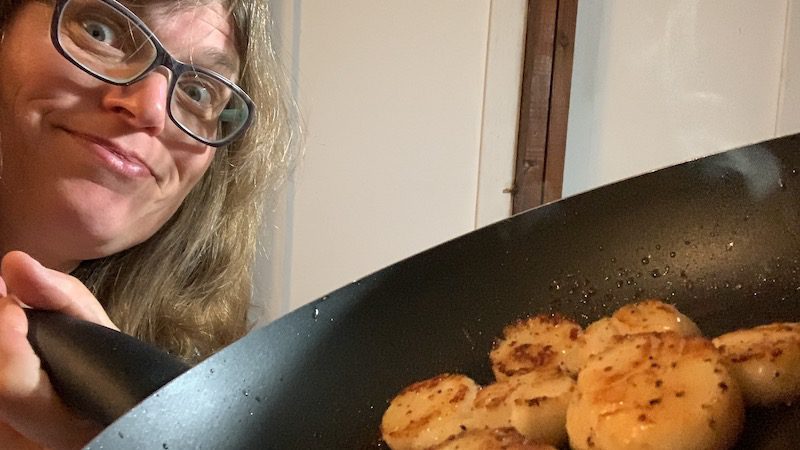 Return scallops to the plate.
Reduce heat of the burner to medium low.
In the skillet, add a smidge more butter, if needed, along with the juice of half a lemon, and a tablespoon or two of Corberrie's apple cider. Simmer until reduced.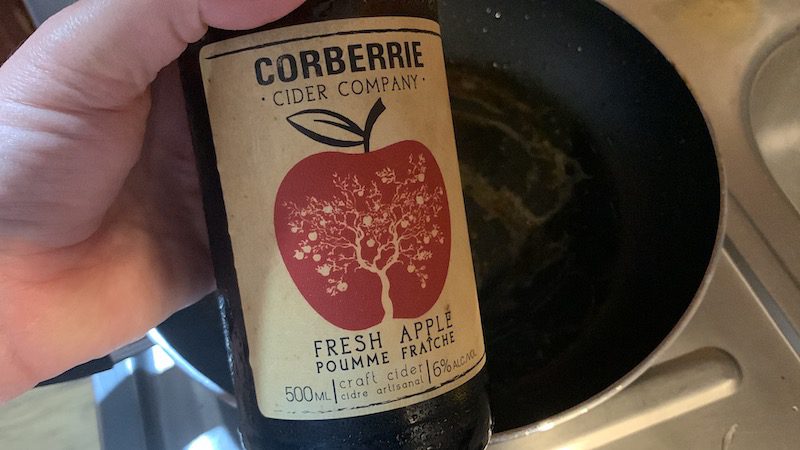 Off the heat, mix the scallops in the reduced goodness in the skillet.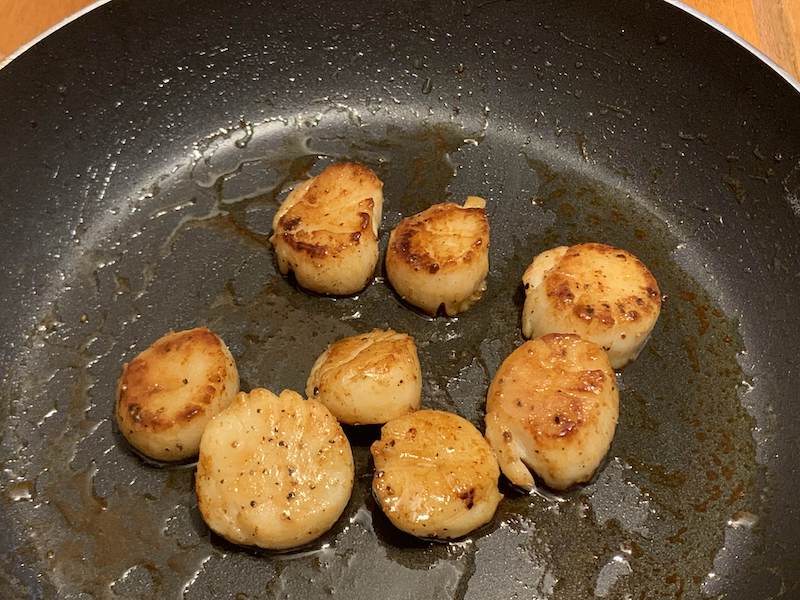 Suggested Pairings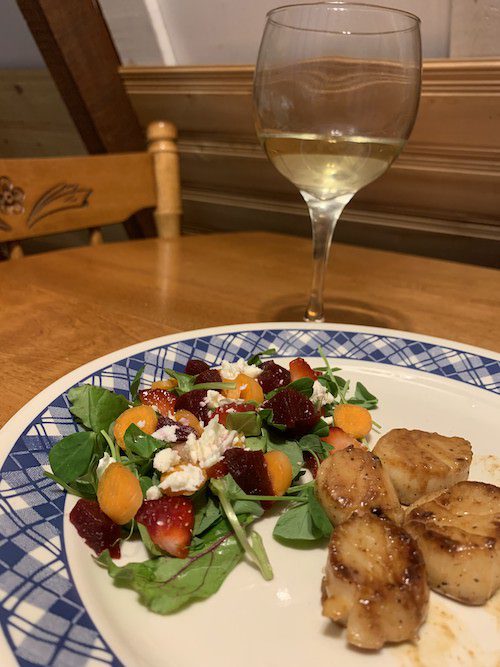 I'd recommend accompanying your Corberrie Baie Sainte-Marie Scallops with a light salad of fresh veggies and whatever fruit is in season. In the next recipe in our Taste of Nova Scotia series, I will share the salad that I made to accompany my Corberrie Baie Sainte-Marie Scallops. In terms of a beverage to pair you Corberrie Baie Sainte-Marie Scallops with, I would, of course, recommend a Corberrie cider.
Bon appetite!
---
Share Your Experience
Have you tried this recipe? We'd love your feedback on it, and to hear about any modifications that you've made to it.