With a dance in her step and a smile in her heart, Liz Campbell embraces the Lisdoonvarna Matchmaking Festival in Ireland's County Clare as her eyes glint mischievously and a chuckle parts from her lips. Will she be meeting her match?
My dance partner's feet seem to be moving to the rhythm of a different drummer; he's certainly ignoring the beat of the music I'm hearing. My own feet are desperately trying to sort it all out. After an eternity, the music ends and he steers me off the floor. I'm thinking, "Whew!" when I hear him comment, "You're a little heavy in the steering, but you dance all right."
Indignant, I'm about to point out his own shortcomings, when he greets two friends with the words, "This is Liz; she's from Canada. Didn't I tell you I would dance with a beautiful woman?"
In an instant, I've forgiven this stranger. But it's blarney, of course. We are, after all, in Ireland.
In point of fact, we're in the Rathbaun Hotel in Lisdoonvarna, County Clare, and we're here for the town's annual Lisdoonvarna Matchmaking Festival. In September, this little town, once noted for the spa waters one can still sample at the Pump House, turns into the world's biggest single bar. Every pub, every hotel, every restaurant is teeming with hopeful singles in search of a partner. There's a band or a deejay cranking out music in different locales throughout the town and the dress ranges from casual jeans to ball gowns.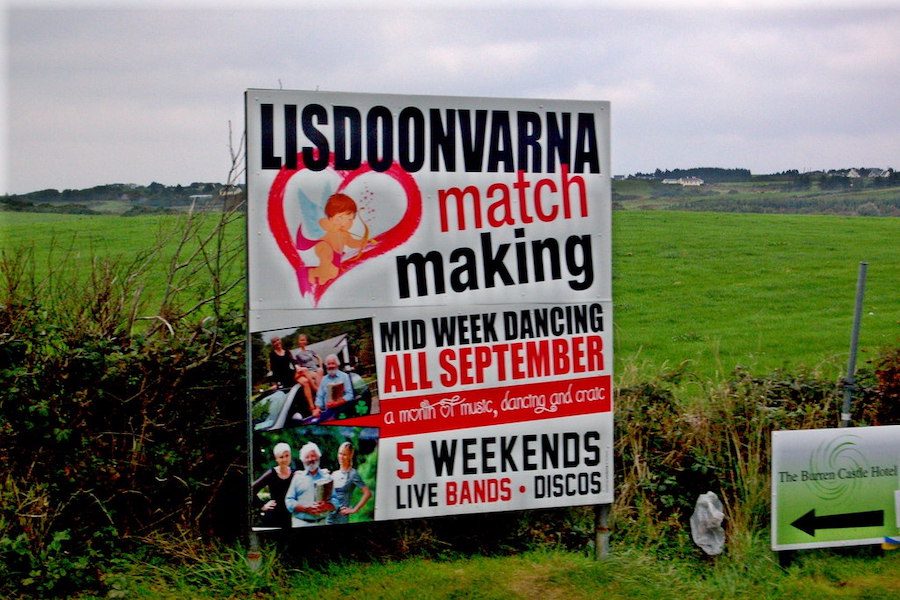 For some, the dream is to meet a mate. Others are more forthright and will admit, "We're just here for the craic!" Pronounced crack, this has nothing to do with illicit drugs. Craic means fun in Irish, though it can also mean a joke.
"It's great to come and let your hair down and just enjoy yourself," says Claire McKenna from West Mayo who has been coming for at least seven years. "You see many of the same faces each year but you make new friends too."
While most are Irish, there are undoubtedly English, American and Canadian voices. The ages range from just old enough to drink, to old enough to know better than to drink too much. And despite the copious amounts of alcohol that appear to be consumed, a local Garda (policeman) told me, "Sure, there's never any trouble here. People are happy."
The oldest person I meet – and dance with – is 81, and still looking for a wife. Evidently, in Ireland hope springs eternal! But perhaps that's because there's help available in the quest for a partner.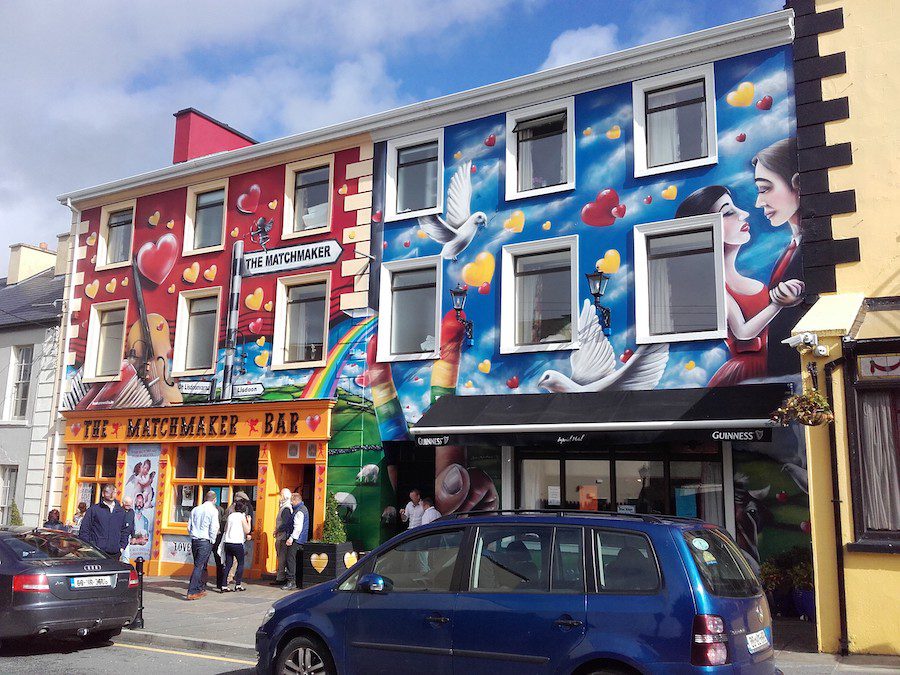 Willie Daly, a horse dealer from nearby Ennistymon, sets up in The Matchmaker Bar which bears the legend: Marriages are Made in Heaven…But Most People Meet in the Matchmaker. Daly is the official matchmaker, a job he inherited from his father and his grandfather before him. And there's a kind of sense to it.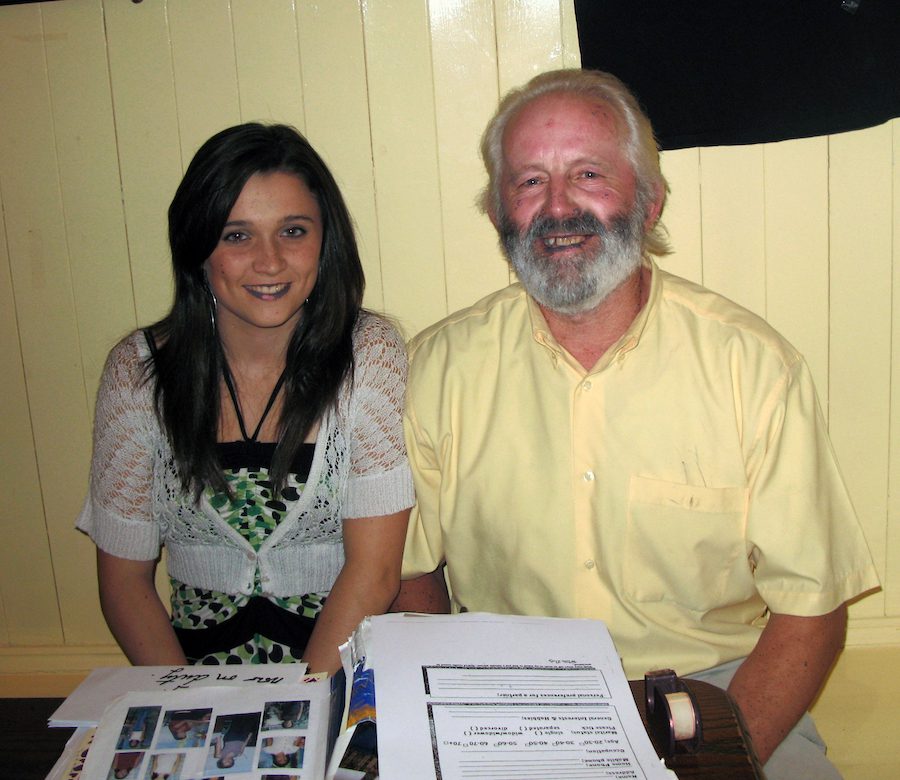 The Matchmakers of old were just these sorts of dealers who knew every farmer and their sons and daughters. Farmers didn't have time to court and made few social connections. Daly tells me the earliest festivals took place 100 years ago, as a means of bringing together hard-working farmers and prospective wives from all over Ireland. These days they come from around the world, though 90 percent are still Irish. "Today, the largest percentage of singles are between 50 and 72," explains Daly. "They're in good health but they're lonely. And the traditional ways of meeting people aren't working for them."
While many resort to online dating in the 21st century, the Irish patently still trust tradition. Indeed, it's obvious people believe in Willie Daly. There's a queue waiting to chat with him.
This matchmaker uses no computers to keep track of those who consult him. He doesn't take pictures either. "I think the element of surprise is important,' he says. And according to his assistant, Aisling Davies, "Willie has such a quick brain and an amazing ability. People often call back to tell us they've got married. It's great!"
Daly's grandfather used a large book to record details of those looking for a match. Handed down through his father, its cracked spine, detached cover and yellowed pages held together with an old shoelace, it has become a good luck token. Today, hopefuls stop to touch the lucky love book. Daly insists that touching it with both hands and shutting your eyes will bring love and marriage within a year. It's wise to remember that this is Ireland, where kissing the Blarney Stone will apparently give you the gift of the gab.
While matchmaking is top of mind for most visitors during the month of September, there's more to this part of County Clare than singles parties. I set out to explore The Burren, an area rich in dramatic vistas and fascinating archaeological sites. More than 90 megalithic tombs, the seven Celtic crosses in the village of Kilfenora, and several extraordinary portal dolmens (markers for megalithic tombs), dot this area. The deceptively simple dolmen at Poulnabrone, burial site for about 30 people some 5,000 years ago, apparently predates the Pyramids of Egypt.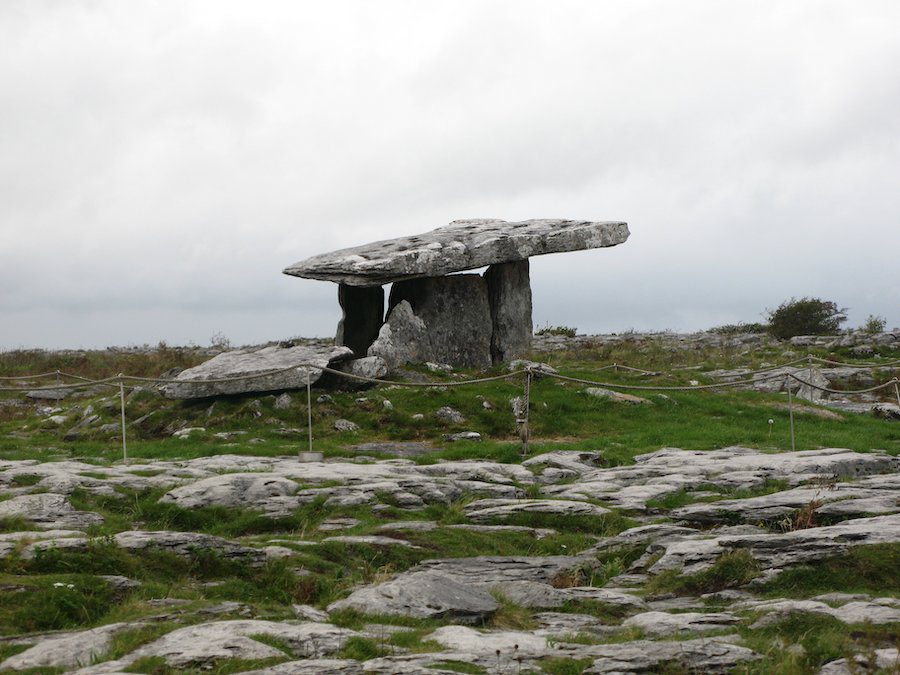 On a dramatically overcast day, I struggle up the Cliffs of Moher. These awe-inspiring limestone crags, dropping precipitously to the crashing waves below, are home to a major colony of cliff nesting seabirds. O'Brien's Tower, a miniature castle built for visiting tourists in 1835, stands theatrically on the headland overlooking the sea.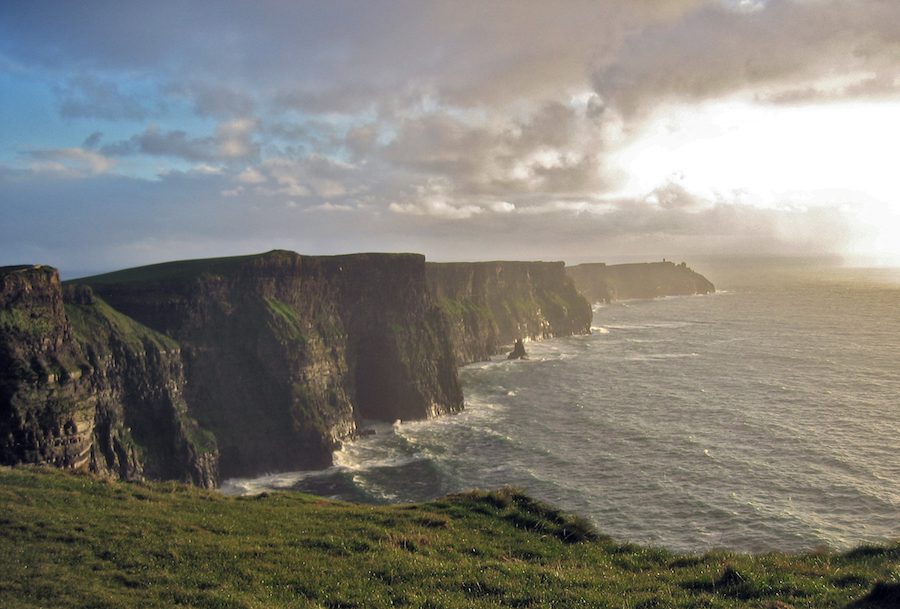 As the sun goes down, it's time to return to Lisdoonvarna and a glass of Guinness. I pass the caravan of one of the many gypsies who have come to tell fortunes. Each has impressive psychic genealogy, usually passed down from their grandmothers. The one whom I consulted was colourful, delightfully whimsical and insisted that taking her photo would sap her psychic power. I hasten to add, she was also wildly inaccurate.
Did I meet the man of my dreams? No. Did I have an offer of marriage? I did!
Paddy introduced himself after one minute, and offered to marry me after just five minutes on the dance floor. When I refused, he didn't seem particularly perturbed. I wonder what he'd have done had I said yes?