It recently came to my attention that the lovely Erica was headed for Colombia, my darling country of origin. It compelled me to think of a subject I could give unsolicited advice on in regards to Colombia, which landed on the topic of Colombian food. Why not?  Everybody loves food!  And at least for me, one of the most exciting things about travel is encountering food you would not have access to at home.
Looking back, I don't really have a great attachment for 'Colombian food'; sure, I love me some empanadas, but when I think of the food I ate in Colombia that I miss, the results are… with one exception, not so much traditional Colombian food but rather getting the chance to eat at certain chains that haven't expanded to Canada just yet, if ever. This is probably because in my case, I do have a mother who can replicate most of the dishes we would have in Colombia, save for mote de queso (a stew based in chopped yam and cheese; I swear, it's good) and have always viewed eating out as being somehow more special  than eating at home, something of a luxury. I struggled to think of how I could be any kind of authority on Colombian food when my personal gastronomical highlights are the subtle way pizza somehow tastes better when I eat it there, even though it's not particularly different. It's not that Colombian food is terrible in my opinion; I encourage trying it out! I just don't really eat much of it in Colombia unless it appears on the table at my grandmother's house.
Struggles aside, I did manage to find a way to talk about Colombian food as it pertains to my fondest memories and that is by focusing on places I've enjoyed. Now, I've strung a few words together regarding my hometown of Cartagena, where I normally go on my trips to Colombia, before, but in this post… well, since Erica is meant to be in Bogota, and part of the inspiration for this post is a desire to impart some knowledge of my native land (scant as it may be) to a traveler. And it just so happens that when I think 'food in Colombia' my mind instantly gravitates to…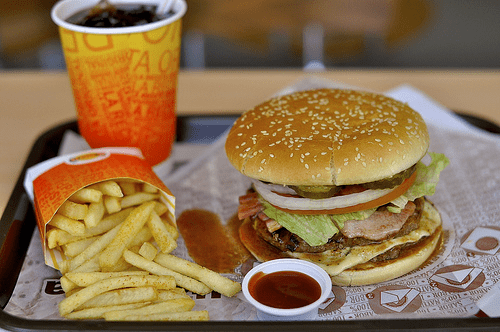 El Corral is a popular Colombian fast food chain, chiefly focusing on hamburgers.  They offer a rather… interesting selection of hamburgers, including a Mexican-inspired creation. My favourite is the Italian; there's something about tomato sauce in a burger that you probably think won't work, and yet it does, albeit messily. If ever you feel like a good ol' burger, give this place a try. Currently, they seem to be having a milkshake special, with new 'exotic' flavours including green tea and lychee.
Crepes & Waffles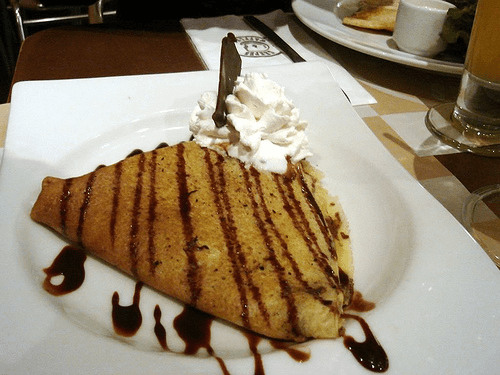 Crepes & Waffles was one of my very first favourite restaurants. As far as the actual crepes go, they're quite good and not likely to disappoint. My favourite is the chicken and mushrooms savoury crepe, stemming from my love of any chicken/mushroom combination the world has to offer. Where the restaurant really seems to shine is in its considerable dessert menu, ranging from elaborate parfaits to what I called 'Mickey Mouse ice cream' when I was a wee little tyke. (It's basically a ball of ice cream with wafer cookies for ears, chocolate eyes and a bubblegum nose with a ring of whipped cream surrounding it; also officially appears in the menu as 'Gummy'.) I remember loving the crepes to tears, but always looking forward to dessert whenever I ate there. They actually manifest as an ice cream shop in some cases.
Juan Valdez Café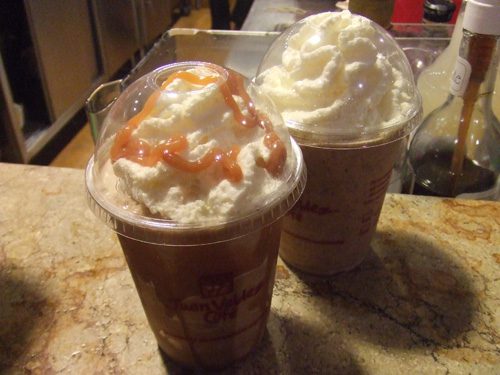 Juan Valdez is not just a specific brand of Colombian coffee; it's also a chain of coffee shops in Colombia, the Colombian Starbucks, so to speak. In my opinion, Juan Valdez is actually better than Starbucks, chiefly because unlike Starbucks, they sell a blended coffee drink… that includes brownie chunks. From what I remember, it's seamlessly blended too.  I also enjoy the fact that as part of their merchandise, some stores sell sweaters. I own two and think it's the coolest thing for some reason. Other than that, their merch is mostly normal, coffee shop fare, including the obligatory bags of Juan Valdez brand coffee, which can also be known as Hannia's childhood suck-up, teacher-pleasing Colombian souvenir. (Though you can actually get the coffee itself at a grocery store too.)
Also, with the help of my mother and her ability to phone a friend from Bogota, here are two places where one could enjoy more typical Colombian food. It somehow didn't feel right to leave off without a nod to…
La Bonga del Sinu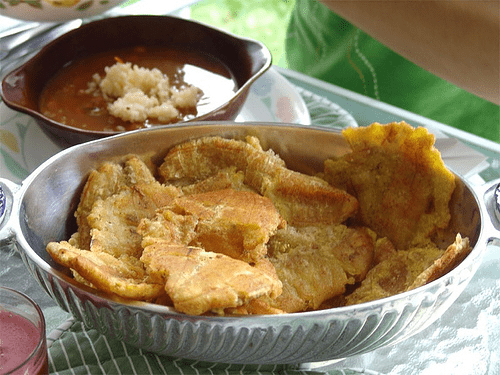 This one is courtesy of my mother's connections. They specialize in grilled meats; beef, pork, chicken, fish, the works. The menu is also geared around foods from the Caribbean Coast of Colombia; menu items such as patacones (also known as 'tostones' in other parts of the world), mote de queso, and coconut rice would betray that. It reminds me more of foods I'd have for lunch, or as part of one of the many barbecues we have back in Cartagena.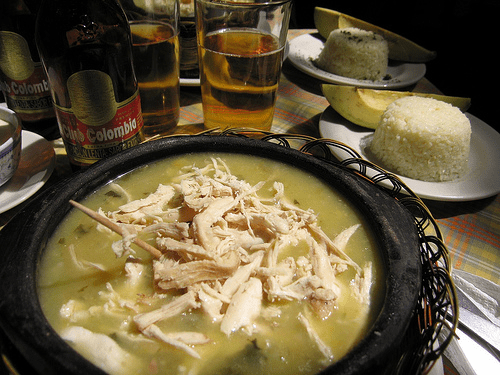 Another nod from my mother, this one also specializes in more traditional, Colombian food. Open for 47 years, it certainly boasts 'tradition' as one of its core values. They have typical food from the region Bogota is a part of, like ajiaco and sobrebarriga, and apparently make a mean bandeja paisa. On the site, they allude to the idea of "comfort food" as relating to the foods they serve and… well, that's part of the appeal of something like ajiaco. It's a hearty chicken stew made with about three different kinds of potato. It'll do the trick.
Disclaimer. I feel the need to mention that I am in no way affiliated with any of the eating establishments I have mentioned in this post.