So far, when writing about my travels in South Africa, I've touched on shark cage diving, swimming with penguins, and safaris. But today I want to talk about something a little more serious.
While in South Africa, I stayed at a farm, quite literally in the middle of nowhere. It was unlike anywhere I'd ever been before. In Canada, the average farm is about a hundred acres. This one was eight thousand acres and was surrounded by neighbouring farms, making it seem like the land stretched on endlessly. There was no cell service, the next farm was 9 km down the road and the nearest hospital was two hours away. In a big old farmhouse, with skeleton keys for every door, and a lack of communication with the outside world, it was like stepping back in time.
But there was another reason it felt like we had time-travelled. The farms we visited were staffed with black servants, while the owners and our group of visiting Canadians were white (minus myself; I am Chinese). At breakfast, when the other guests and I went to clear the table after breakfast, we were told, "The maids will get it." When the boys asked for an iron to iron their dress shirts (we were going to a wedding), they were told, "The maids can do it." It was quite a culture shock. All of us guests, from modest homes in Canada, were unused to having staff around to help out with any household chore. And because the maids were black, dressed in traditional attire, and lived on the farm in separate, inferior housing with the male farmhands, it felt like we had stepped back in time.
It wasn't just at the farm, either. The segregation of race and class was evident everywhere we travelled in South Africa, from the farms to the big cities to the townships we passed on the road. It was hard not to be reminded of apartheid, the political system that ruled South Africa from 1948 – 1991. Apartheid, in case you don't know, was a system that institutionalized racial segregation. It enforced racial hierarchy, giving preferential treatment to white South Africans. (You can read more about the timeline of apartheid here.)
But though it was everywhere, at the farm the segregation felt the most apparent because we experienced the segregation in race and class firsthand. At the wedding, when speaking with a South African guest about this culture shock, he laughed and confirmed he had never ironed his own clothes – and never would.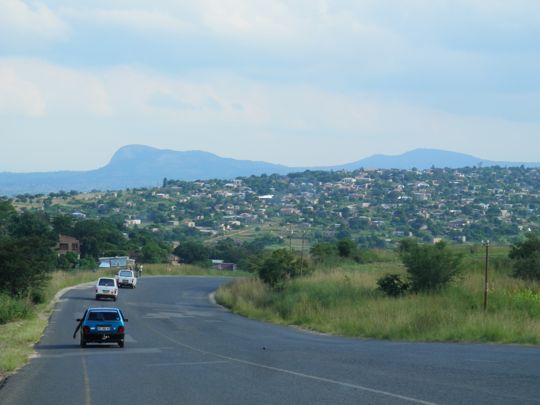 It's been weeks since I've returned from South Africa but I haven't stopped thinking about this segregation. My thoughts on this are confusing, because while the wages are low and it feels like this system is enforcing racial segregation, the staff of these farms are still in a much better position than others. With a high level of poverty and unemployment in South Africa, they are relatively fortunate to be employed on these farms. And it's not as if all the black people we saw were farmhands and maids. There were educated, wealthy black South Africans as well. Furthermore, I'm not trying to say that white South Africans are bad, racist people. It's not my intention to bad mouth the farm owners who so kindly let us stay with them, and as a sidenote, were absolutely lovely. After all, they have employed their staff and they pay them wages. It's not exactly unfair.
And I know it's not just South Africa. I have relatives in Hong Kong who grew up with Filipina maids, which is very common in Hong Kong because labour from the Philippines is cheap. Similarly, in Vancouver, I see Filipina nannies taking care of white children every day. And while we have not had apartheid, Canada has had its own racist laws and policies in the past, such as residential schools.
So why did South Africa feel different? From the start it had felt like we had stepped back in time. I know I wasn't alone on these thoughts, because other Canadian guests voiced the same opinion. Perhaps it's because the segregation was just so much more widespread, and because the system of apartheid really was not that long ago. Or maybe it was the combination of the segregation and being in the middle of nowhere in an old farmhouse. Either way, it's something I haven't been able to stop thinking and wondering about since. Even though apartheid was abolished twenty-two years ago, its legacy was still evident everywhere we went in South Africa.