Research for a new documentary project gave us the opportunity this past Spring to spend an afternoon in Normandy, France with Gilbert Hamel as he shared stories from his youth in Deauville during World War II. Over the coming months we will begin to share stories with you from that afternoon – the first of which from age 14 is below with Monsieur Hamel's memories of the Canadian soldiers from the Royal Canadian Engineers who swept for mines in Deauville, just after World War II ended.
The story that Monsieur Hamel shares of the Deauville woman who made sure that she put flowers every November 11th on the graves of the two Canadian soldiers from the Royal Canadian Engineers, Jean Marie Chapleau and L Gamelan, who lost their lives sweeping for mines in Deauville, touched my heart. Hearing that she herself died this past year reminded me of why it is so very important that we capture these stories, while we still have survivors from World War II, and that we find ways of continuing to share these stories with today's youth. Lest we forget.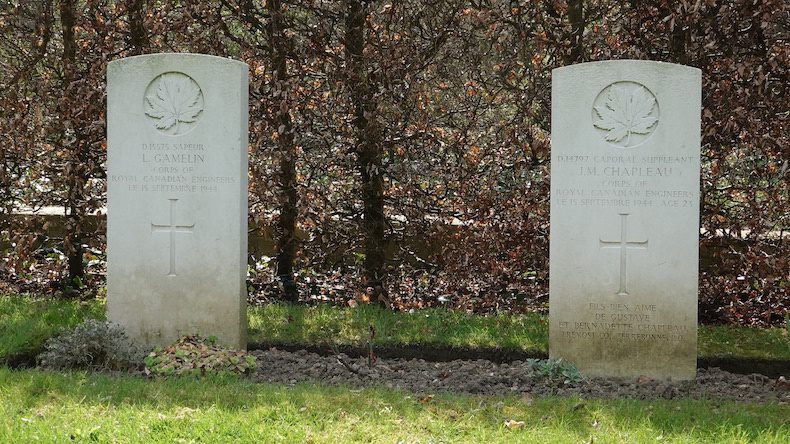 While I could not be in Deauville, France this November 11th to lay flowers on the graves of L. Gamelan and Jean Marie Chapleau, I did think about them, and gave thanks to them and all those who have fought for the freedoms and equalities that I have grown up taking for granted. Thank you.