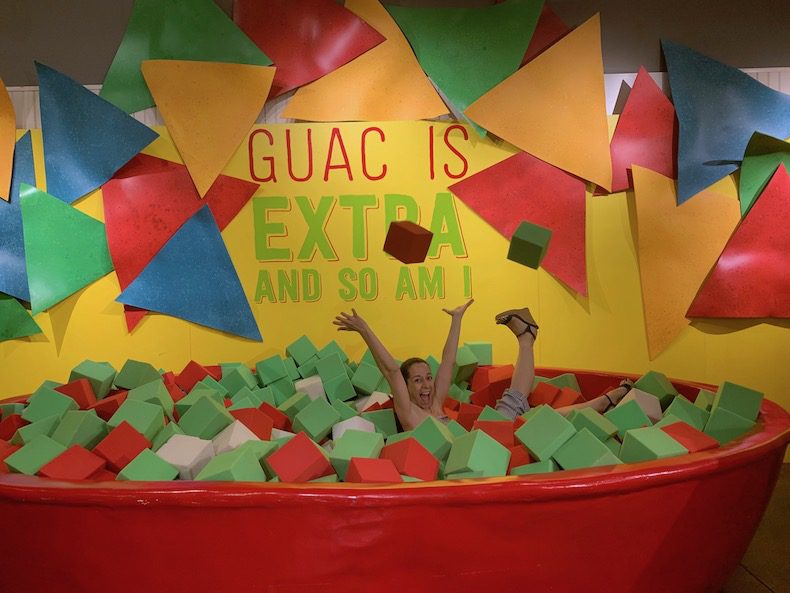 An Unexpected Bit of Pre-Dinner Fun …
Sometimes the best fun is the 'out of the blue' completely unplanned kind. My family and I went to the Tempe Market Place in Phoenix, Arizona for Korean BBQ at Gen. The wait was going to be an hour and a half but we wanted it so bad that we accepted the challenge to keep ourselves busy. When we turned around we saw an astonishing looking place directly across from Gen. Drawn in by our curiosity, we poked our heads in and learned that we had just discovered Tacotopia! We stumbled into a whole world we didn't even know existed. What I love the most about my family is that we are always down for random fun. It wasn't even a question that this was where we were going to pass the time.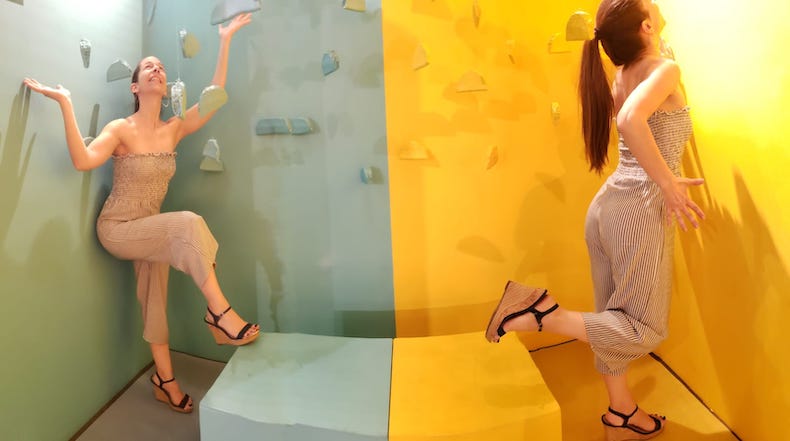 Tacotopia, a Silly Fun Pop Up!
Tacotopia is full of little booth like areas with interactive fun for playing around and snapping very sharable photos. In the photo above we experimented with the landscape photo taking option on the iPhone. I stood in one spot while my daughter moved the phone across the landscaping photo line. She held it still and then I ran behind her and entered the space to stand on the other side. She continued moving the phone across so the landscape finished with me looking like I was in both sides of the room at the same time!
Indulging in Photographic Playtime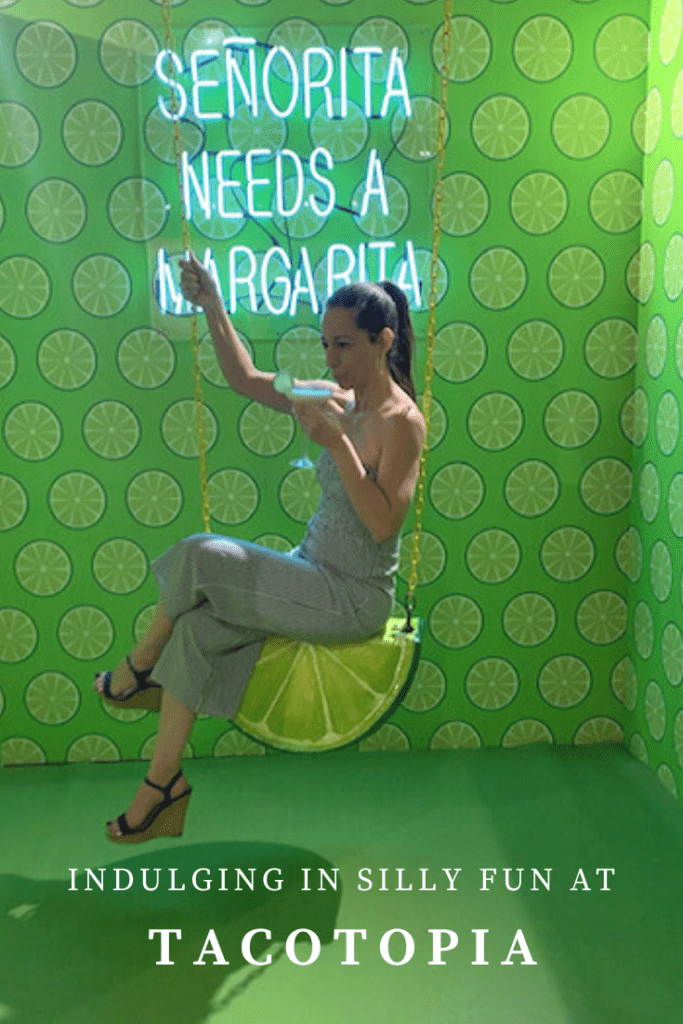 Haven't you always dreamed of swinging on a lime?! It's wonderful to be in a such a playful place without anyone telling you that you aren't allowed to touch the art. This lime swing had quite a great range of motion to it!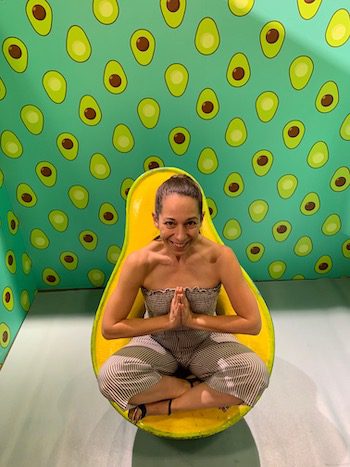 An avocado for your troubles?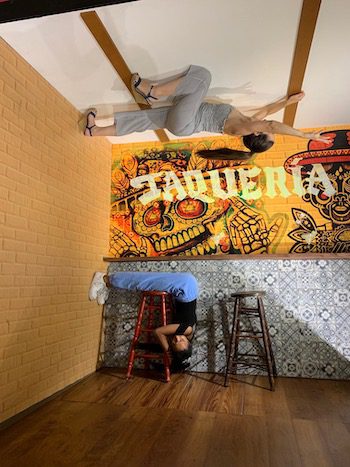 We had so much fun in this space! The room is put together sideways so you can get creative taking photos standing up and then flip the photo for a crazy bar scene.
A Bucking … Taco?!?
When you go out for dinner on a random night of the week, you certainly never see in your future that you will be riding a mechanical taco! Now this is one to tell the grandkids one day!
Taste Bud Teaser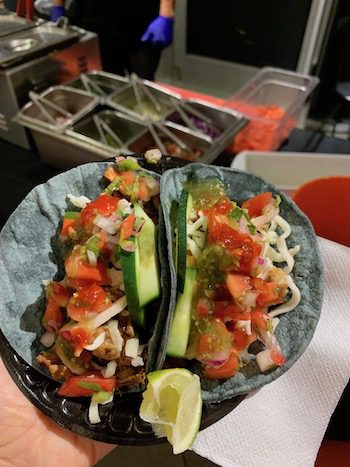 For our price of entry ($15… we were all graciously given the student price), we got two mouth watering street tacos and a drink. Perfect to tide us over until the text came that our table was ready. In addition to all the fun stations to play at, we also got a free hot sauce on the way out.
Tacotopia Popping Up Across the United States
I wouldn't dream of showing you everything there is to do at Tacotopia because part of the fun is the element of walking up to something you never expected to experience. It will be leaving Phoenix, Arizona after December 31st to make its way across the country. Visit here to see when it might pop up near you.