If you would know Ireland, you must read its poems and stories.

W.B. Yeats
The stories that Dublin shares of its past are part of what makes this city so rich in history and art, and help to shape its future. Read on below as Jacqueline Swartz continues her adventures in Ireland, exploring the stories of history and art in Dublin.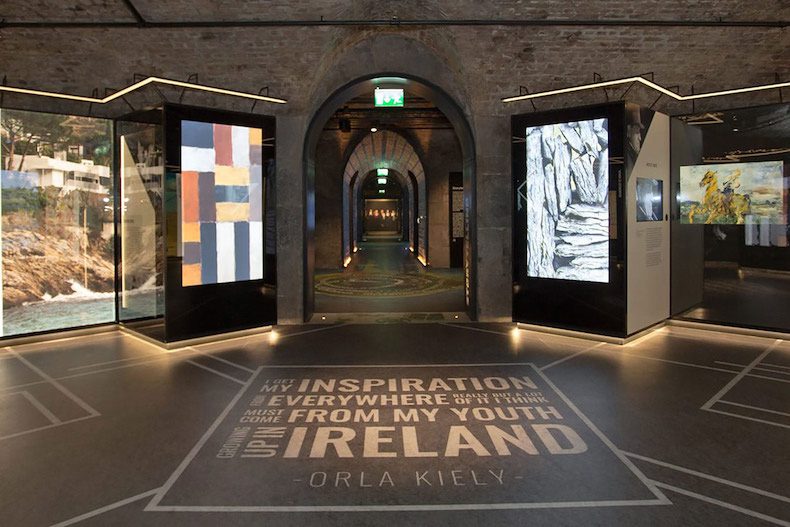 Then it was on to Dublin. I had been there before, and am always charmed by this walkable city and its friendly, witty people, with that gift of gab unequaled in the Anglophone world.
Dublin Writer's Museum
"If you would know Ireland, you must read its poems and stories," said the writer, W.B. Yeats. The Dublin Writer's Museum, housed in a magnificent 18th century mansion, displays portraits and memorabilia of James Joyce, George Bernard Shaw, Brendan Behan and others. On the level below is the Michelin-starred restaurant, Chapter One. With its use of local ingredients and creative tasting menus, it shows how far Ireland has come since the potato and cabbage days.
EPIC – Museum of Irish Emigration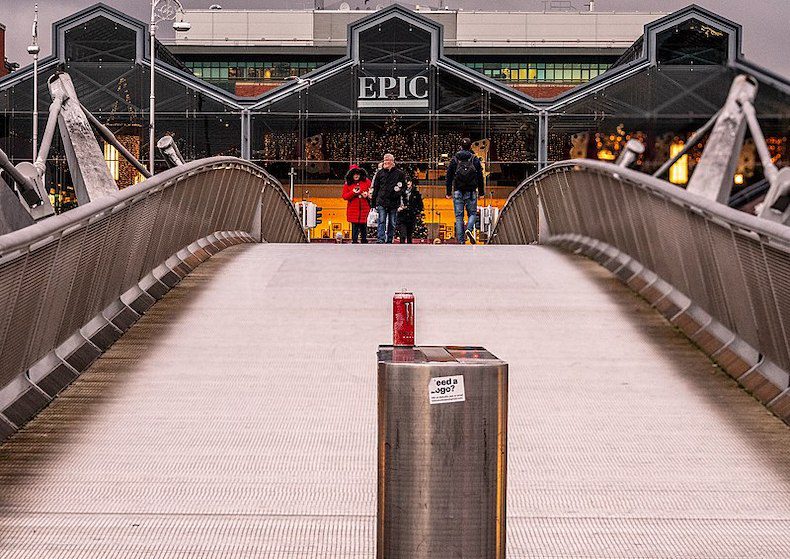 On this visit I headed for the Museum of Irish Emigration. Opened in 2016, it is called EPIC, and deserves the title. For it's a history and a celebration of the Irish people, their struggles and triumphs. Called the first digital museum ever, the former storage building for cargoes of tobacco and spirits occupies a huge space in the now-trendy Docklands area. The museum houses galleries showing the impact that ten million Irish men and women had in their adopted countries. From politicians to musicians, rogues like Billy the Kid to Presidents like Bill Clinton, it's impossible to imagine North America without the Irish. Last year, it was named Europe's leading tourist attraction at the World Travel Awards, the travel industry's 'Oscars'.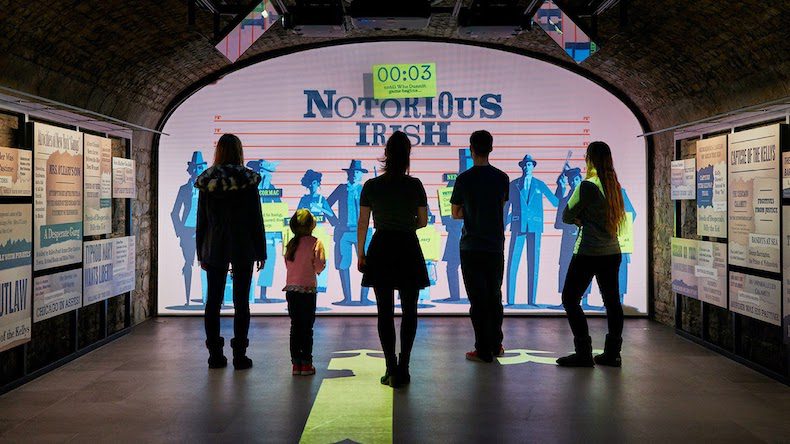 In one of the 20 interactive galleries, you place your feet on the patterns on the floor and are guided to dance along with the Riverdance troupe. In others, you hear about the famine that in the mid-19th century triggered a mass migration. Each gallery has a different layout, with screens on the walls and floors.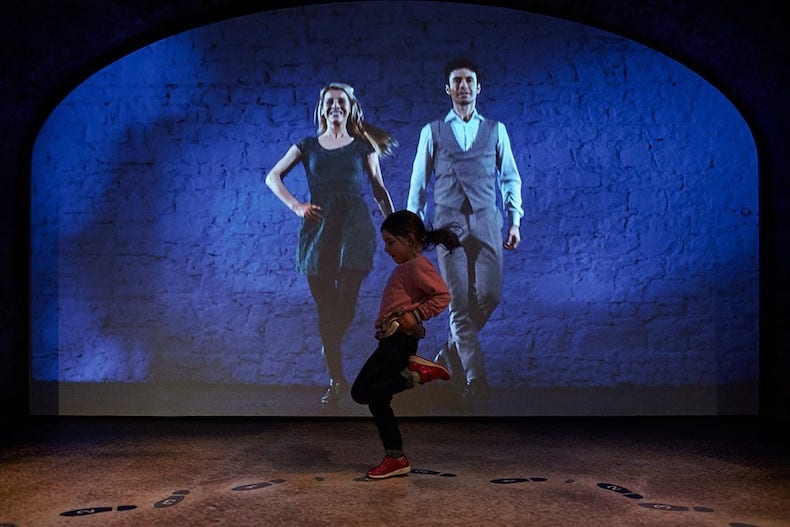 For those who are really curious about their own Irish heritage, there's an Irish Family History Centre next door. There expert genealogists can help you find your Irish roots.
Merrion Hotel
After a day at EPIC, it was time for high tea. And where better than at the elegant Merrion Hotel, in a five-star Georgian building near the main shopping street of Grafton Avenue and St. Stephens Green park.
Like the wild coastline and the ever-present stories, this experience inspired feelings. And that is what Ireland is all about.

Jacqueline Swartz
The Merrion has the largest Irish art collection in the country. And at the Art Tea, executive pastry chef, Paul Kelly designs desserts to reflect (but not exactly copy) some of the paintings within the collection. "My project is to bring the paintings into the food, " said Chef Kelly, explaining that "I opened my mind to seeing a painting in the light of its angles, colours, texture." The tea begins with savoury sandwiches like oak-smoked salmon with horseradish, accompanied by a glass of champagne. Then you move onto the extensive list of teas and desserts – cakes, tarts – and oh yes, scones with clotted cream and local preserves. In the Georgian splendour of the main-floor Garden Room (overlooking a garden), this was Ireland at its most elegant. Like the wild coastline and the ever-present stories, this experience inspired feelings. And that is what Ireland is all about.
---
More Irish Adventures
Tune in to Jacqueline's other adventures in Ireland, Exploring the Wild Atlantic Way and Connemara, Ireland – A Tale of Two Castles.
---
Have You Visited Dublin?
Have you visited Dublin? We'd love to hear about the experience there, and favourite things you did and places that you visited. Tell us about them in the comments below.
---
Planning a visit to Dublin, Ireland? Pin this post, so you remember these favourite spots of Jacqueline's.