Previous 'My Ukrainian Heritage' Diary Entries
Catch up on previous diary entries from 'My Ukrainian Heritage':
---
Part 8 of My Ukrainian Heritage: My Mom's Choice: Slave Labour on a Kolkhozes and Leaving Ukraine all on her Own
Faced with the horrendous possibility of being forcibly taken to Germany to work on kolkhozes as slave labour, Olyana made the painful decision to leave Ukraine. Alone and frightened she began her journey, this time traveling mostly on freight cars and sometimes by horse and wagon, and largely surviving on food she had brought along. Ultimately she arrived in Bregenz, Austria, and she was amazed at how far she had come.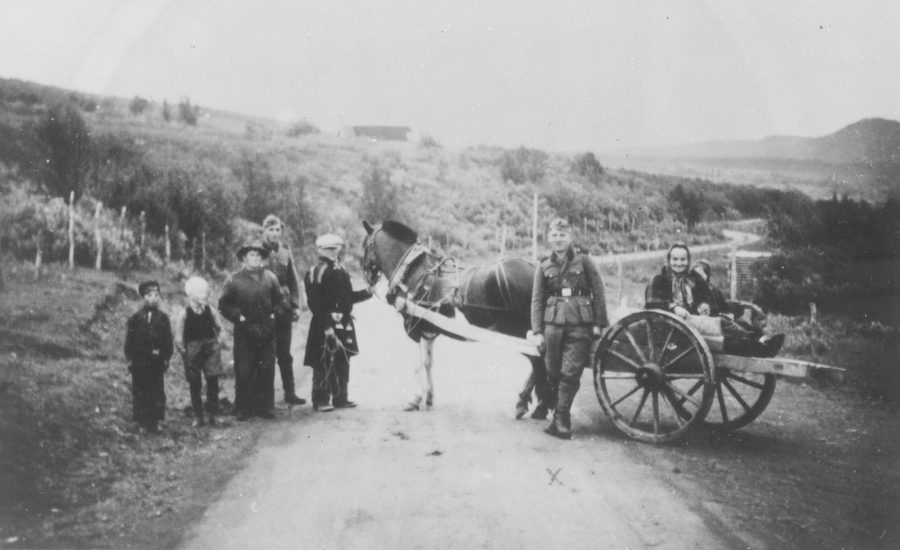 She stayed there for four years, making a life for herself and working in a textile factory. She spoke about how kind the Austrian people were, often even inviting her in for a meal as she walked home from work. During this time her older brother and his new wife came to live there as well, and she was able to find out about other members of her family.
In 1946, Olyana left Austria along with her brother and his wife. They had heard of opportunities to settle with other displaced Ukrainians, and so they made their way to Germany. They arrived in Hamburg to find much of it in ruins, but they found a place to stay in a lager, a displaced persons camp created for refugees after the war.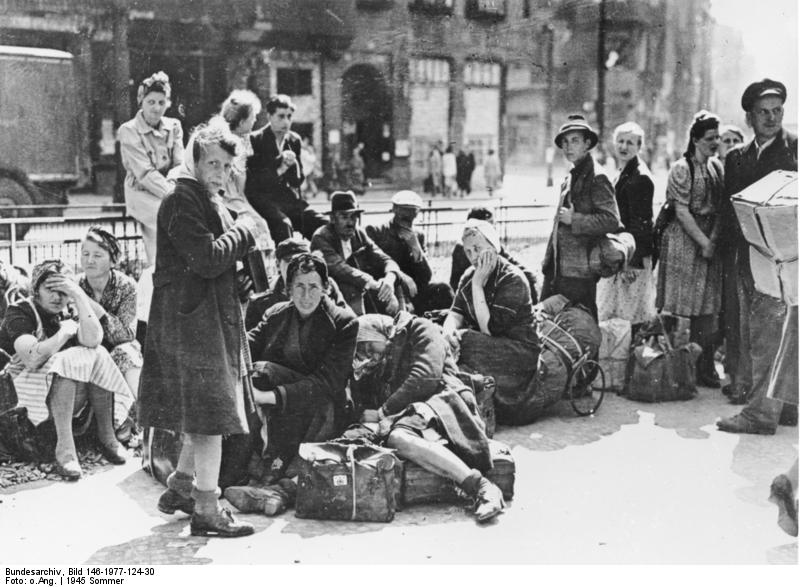 It was at this lager that my mother met my father. They got whatever work they could in Hamburg, and there were relief organizations to help look after their needs at the lager.
A year later they signed up to immigrate to England, and in 1948 they were married there. Olyana created a new life with my father, and a couple of years later my sister was born. Then in 1953 they immigrated to Canada and two years later I was born.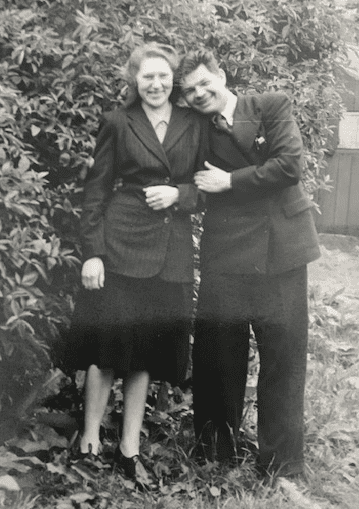 My mother never knew what happened to most of her family in Ukraine. She did write letters to her brother Leontiv who had moved to Boston, Massachusetts, but because we lived on the other side of the continent she did not see him in person again.
My mother lived to be 93. She had survived through so much turmoil in her life, but she never spoke much about it. And once she had settled in Canada, she never had any desire to travel again.
---
Read Other 'My Ukrainian Heritage' Diary Entries
Tune in monthly for the next diary entry.
---
Help Get Aid to People in Ukraine
As I write, people in Ukraine are fighting and fleeing from Russian troops, and could use your aid and support.
With a large number of Canadians having immigrated from the Ukraine, there are a number of charities within Canada that are focused on getting aid to Ukraine. Two such organizations, the Canada-Ukraine Foundation and Ukrainian Canadian Congress established a partnership, creating the Ukraine Humanitarian Appeal and a joint Ukrainian Humanitarian Relief Committee (UHRC) to efficiently and cost-effectively deliver crucial humanitarian assistance to Ukraine and Ukrainians displaced to the neighbouring countries by war.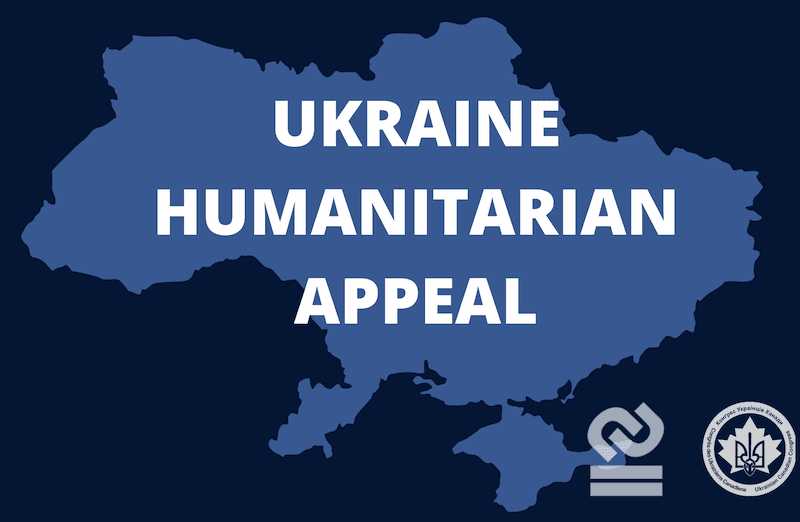 Between December 2022 – March 2023, the work of the UHR Committee will be focused on their Winterization projects ensuring: food security, medicine and medical supplies, surgical missions, care for the elderly, women's shelter support, emergency shelter support, SOS Children's Villages Canada support, heat, light, firefighting gear, ambulances, wound treatment, and first aid kits.